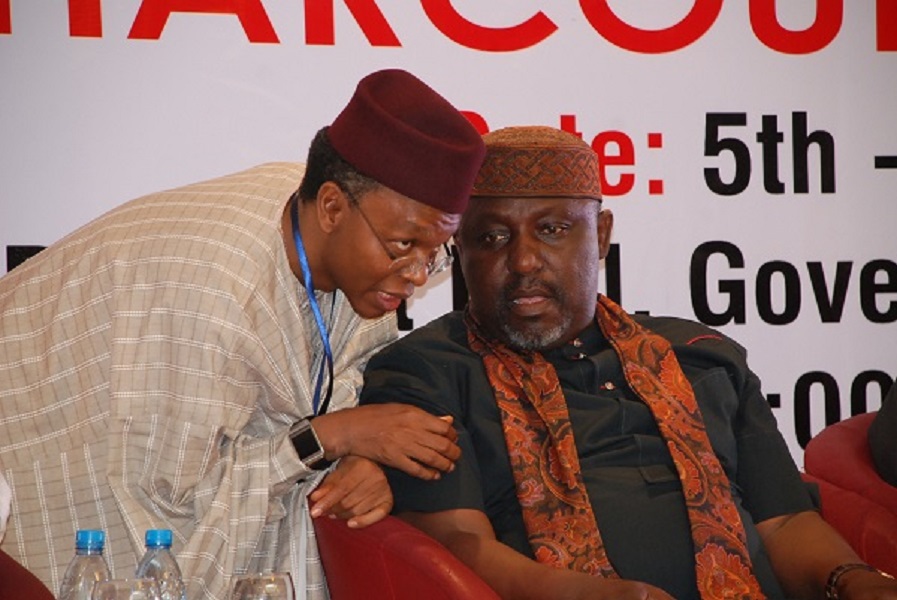 When I first heard about the Kaduna State Residency Card, I was surprised and bewildered. The strangeness and uncertain appropriateness of the scheme reek of a discordant possibility of just anything.   More so that public awareness on it was so dismal that even some within the Kaduna State Government couldn't give a satisfactory explanation when asked.
Loading ...
Trying to research it so as to be on the right pedestal toward shaping an opinion about it became a task. Later, I scribbled what my fears about the Residency Card were but before posting it, Daily Trust (21 June, 2017) took a stand on the same scheme and reinforced my opinion that this is one policy that will blow us no good in Kaduna state.
 This is the opening paragraph from the Daily Trust Editorial:
 "At this point in time when the country is struggling to restore stability following secessionist agitations and the "ultimatum" that it spawned, the last thing we need is a policy at any level that could cause controversy and further divide and alienate people. Yet this was exactly what the Kaduna State government did with the launch last week of a "residency card". According to the state's Commissioner for Budget and Planning Muhammad Abdullahi, with the scheme's take-off, anyone intending to stay in Kaduna State for up to 180 days must obtain the card which would also be captured on the national data base."
Spot on!
Another thing that got my curiosity level high was the information that the registration was open to ALL age. All AGES? I thought nothing could be more mystifying until I again came across the subtle threat through the Commissioner that in future, people would be required to present their residency card before they could access free social services in the state. Really?  This is in addition to the other freak logic that people intending to stay beyond 180 days would have to get the card.
Even the explanation by the Commissioner that the state needs to know who resides in the state and where, and that it would help in planning and security, simply flies against simple reasoning. Agreed security is the key thing today and most people are still staying under the acrid stench of insecurity. And though, it has now become a nebulous cover for all forms of crass financial crap, but to think that registering all residents of Kaduna State is what will improve security in the state is to say that registration of SIM cards has stopped kidnappers from calling to collect ransom.
13  Verbatim points I got from the Daily Trust editorial are;
1, This scheme is controversial and obnoxious and has no place in Nigeria where the constitution allows any citizen to live anywhere he or she chooses to.
2, A so-called residency card is no substitute for census figures or population estimates through random sampling in order to enable security and socio-economic planning.
3, People who are registered today could leave the state tomorrow for other abodes and unregistered persons also enter the state every day, much as they enter and leave other states.
4, This country has not had a population census for twelve years but if Kaduna State Government requires updated population figures, there are better ways to get them even without a full blown census.
5, The right agencies to partner with here are National Population Commission and National Bureau of Statistics which can help it make scientific updates of its total population, number of people in any given area, school age children, women of child-bearing age, youths, the elderly, physically challenged etc.
6, Government does not have to know the names of people before it plans social amenities and infrastructure.
7, It is positively dangerous to say a citizen must present a residency card before he enjoys any kind of social amenity.
8, From "residency" it is one short step to profiling people and seeking to exclude some citizens from access to schools or health care.
9, The National Identity Management Commission's [NIMC] role in this scheme is dubious. This same commission has not been able to achieve its mandate of registering and issuing National ID card to all citizens. Many people were registered years ago but they have still not been given the ID cards. It should therefore go and carry out its primary mandate instead of getting involved in this controversial scheme.
10, Ondo State's former governor Olusegun Mimiko once toyed with the idea of residency card and said only those that presented it would enjoy access to health care. Needless to say, it attracted wide condemnation.
11, Three years ago some South Eastern states toyed with the dangerous idea of "registration" of non-indigenes resident in their states which caused a national uproar.
12, This scheme is an exercise in futility. It will not achieve the purposes that it is allegedly meant to achieve and would instead cause tension, division and anxiety among the people.
13, We urge the Kaduna State Government to scrap it immediately and to seek conventional ways of updating its population statistics.
I have read this severally and to me it makes sense. However, the clog here would be the attitude of Governor El-rufai to criticism. He has adequately proven the fact that those who are quick to criticise aren't tolerantly disposed to receiving same. But His Excellency should know by now that his raw and ardent clinging to his opinion is the perceptive template that some are using to define him.
So, when a human being persistently arrogate to himself that solitary all-knowing attitude, the outcome is to wonder why God didn't deliberately limit the unbridled vassalage that some have created within an exclusive fiefdom in which they are gleefully wallowing in it.
Trust me Your Excellency, when the word 'infallible' originated, it definitely wasn't about Mallam Nasir El-rufai, but came with a tinge of divinity attached to it. Only God is infallible and holds the monopoly of knowledge!
I think the Governor needs to critically look again at the dividing lines between the Exclusive and Concurrent list, it would help him mightily to know areas to fully concentrate on in 'Making Kaduna Great Again' and those to ignore.
And for those thinking that criticising the Governor is akin to hating and fighting him, then know that you are not helping the Governor at all, neither are you helping the growth and development of Kaduna State. You are only a sorry personification of those whose chant into degenerative consciousness is; 'the means justifies the end'.
All I am saying is that the Residency Card initiative is an ill wind whose birth none can predict. In this fertile season of ethnic, social and religious nervousness, what if a sextuplet pops out?
Think again, Mr. Governor.