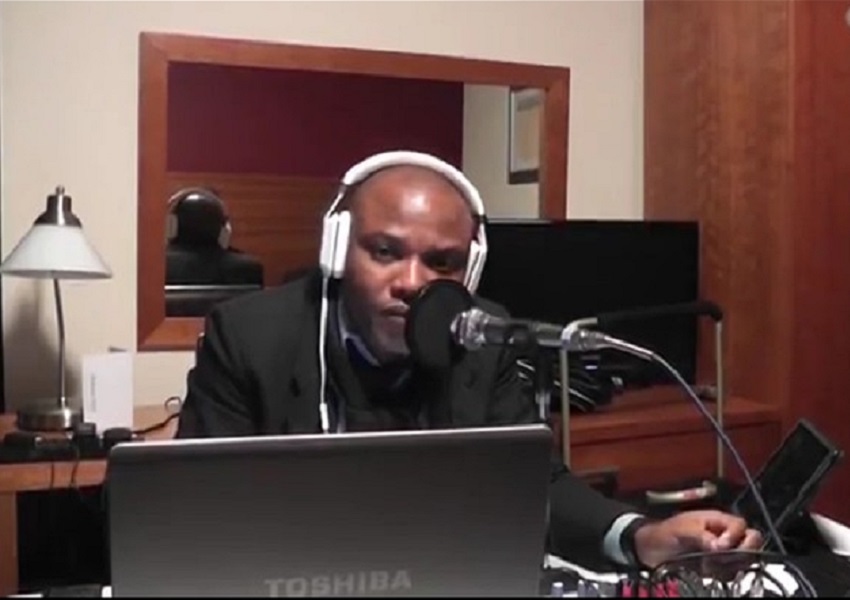 Much as Igbo nation has the inviolable right to self-determination, its agitators, especially latter-day campaigners are damn too messy about the whole affair. It stains us; it goes after the blackmail of the rest of Nigeria; it is after hooliganism approach and it is after eclipsing the last vestige of dignity and honour we have as a people.
But I make haste to say, I still respect the concept of Biafra as initiated and espoused by the late Biafran war-lord, the venerated Ikemba Nnewi, Chief Chukwuemeka Odemegwu Ojukwu prosecuted under a military regime. The candle he lighted in us about Biafra is yet to extinguish, though he also never nicely prosecuted this campaign.  When Ojukwu unleashed his thoughtless anger against the Nigerian federation, I was just a growing up boy, somewhere in the darkest aisles of the eastern region.
I suffered; we groaned under pains; endured humiliations, hardships.  Like others, i am a victim! I lost my both parents to that unfortunate war and thereafter, I had to face my fate as a child- survivor of the war, lucky enough to escape the bombs and shells of the crossfire on both sides. I grew up under very terrible conditions, like other children of my age. But God has preserved my life among the few to relive the history today. I am most grateful to his mercies.
These are gory experiences unworthy of recollection in details because they can invoke disparate emotions of hate in so many people. It pains me a lot, when I see the mistakes of yesterday, conspicuously and pleasurably repeated with a fanfare today by some Ndi'gbos. It's unfair, not just to me alone, but to the posterity of the future generations of Igbo nation. I am sad to say the least.
So, sprouting from this pathetic background, I hate with an unquenchable passion, the democratic variants of Biafra in the identity of the likes of Movement For Survival of the Sovereign State of Biafra (MASSOB) launched by Chief Ralph Uwazuirike. I nurse even a deeper revulsion against its uncivilized armed gangsterism off-shoot, in the colour of the Indigenous Peoples of Biafra (IPOB, propelled by the teenager, Mr. Nnamdi Kanu.
The platforms for the expression of the desire of our people to have a republic or sovereign state of their own, from 1967 to date, as expressed by some elements in our fold have rather exposed us to ridicule than the fortified concern of a race for independence. It's difficult for Nigerians nay the international community to decode and discern the genuineness of our intentions or aspirations in tandem with the embedded civility for such successional agitations and legal conventions anywhere, because we often observe them in breach.
But emphatically, the whole world has been forced to see the shameful artificial portrait of  Ndi'gbo nation, as only  populated by  unserious people and unintelligible men and women, who consent to the usurpation of their  destiny by idiots, miscreants and selfish people. They milk us dry to distract everybody, as justification for the penny we are compelled to excitedly donate to this "cause."
To the contrary however, at least, anyone who has had cause to interact with any Igbo man anywhere in the world would easily attest to our endowments  in any field of human endeavour. Southeasterners are infectiously intelligent, very industrious and enterprising, assertive and an independent-minded race. These treasures have been wasted in public estimation by the near criminality of MASSOB and IPOB.
If the agitations for a Biafran state are genuine, do they want to tell us, they don't know where or how to begin? In today's world, cloaking yourself with a noble cause, but executing it via brigandage or swords and daggers/guns, and also, criminally crippling the economy of the same people you claim heritage, in the guise of severing them from the manacles of oppression and marginalization does not work anywhere. At least, not in Africa, as I know.
The approach of MASSOB and IPOB is a tacit bargaining for their declaration of another civil war against Nigeria and Igbo nation. And take it or discard it, the consequences would just be for the Igbo nation again.  I did like to be a governor or minister and even President  in a "Biafran" republic.
But arming our people to kill at sight those who do not believe in this aspiration and gruesomely murdering security agents, including soldiers, is an unmistakable invitation for war, a replication of the 1967-70 episodes.  That's not the way to go about it and I am concerned that criminal gangs have paved a path to our doom and we are following and clapping our hands.
Like I said earlier, I still cherish the Ojukwu version of Biafra. He had an honest ideology. Yes, Ojukwu had it! The Ikemba Nnewi exuded the Igbo spirit in body and soul.  But he failed to appropriately interpret the events that ushered the counter-coup of 1966 allegedly masterminded by some northern officers. But that is history, for now.
So, Ojukwu gambled his ignorance on the rostrum of vendetta, laced in a personal and I repeat a very personal egoistic battle with Gen. Gowon, the next Head of State of the federal military government of that time after Aguiyi-ironsi. He was blindly fired by the spark of revenge against forces far beyond him.
Ojukwu underrated everything and everybody or community that mattered. Some details are not too good, but late Professor Chinua Achebe recollected in his last book (on Biafra) before death that Ojukwu never consulted widely before declaring a Biafran Republic. To be precise, Ojukwu only consulted two persons from the array of personalities within his demarcated geographical map of Biafra. He went to war with nothing, except his personal ego and executed even his own brothers who he accused of betraying the Biafran agenda.
Therefore, Ojukwu's Biafra was rejected at home and abroad, resulting into the massacre of  Ndi'gbos and subsequently, Ojukwu sneaked into self-imposed exile in Ivory Coast (present day Cote D'ivoire). He never informed anybody, including his immediate commanders. They only surrendered based on discretion, when federal forces rounded them up.  Its, really, really a sad history.
Now, the Uwazuirikes and the Kanus of today are desperately pricking us to remember this history, the wrong way again. They are insensibly up in arms against the Federal Government of Nigeria under President Muhammedu Buhari, demanding for a Biafra. IPOB is at the forefront. But has the Ndi'gbo asked Nnamdi Kanu and his clan of agitators, how prepared is the group to launch a secession war against Nigeria?
Kanu has said repeatedly in public that secession is done by force. It means, he must have secretly armed himself, which is quite okay! But,  what about the ideological lining of his campaigns? To what extent would he boast of consultations' with the rest of Igbo nation?
I know leaders of Igbo nation, including Ohaneze Ndi'gbo, Southeast Governors Forum, and some concerned groups in the region have opposed the idea of a Biafra now. So, Kanu and his clique are fronting for who in Igbo nation?  That is the dilemma. Ndi'gbo must understand that IPOB's leader Kanu, is after his stomach and personal enrichment through the deception of gullible Igbo men and women with Biafra agitations.  People should ask why MASSOB leader is quiet now?
What is proof of my emphasis?  Kanu who was arrested with scores of other pro-IPOB- Biafran adherents was granted bail  April 2017. A leader should ordinarily be worried about the fate of his ardent supporters, who suffers the same fate with him. Kanu has addressed rallies, in spite of the court ban; he has waggled himself in the midst of people, several times.
But has Kanu mentioned, even in a private discussions,  the fate of our kinsmen still held in detention on account of his selfish pursuit of relevance or argued for their release like him? No! Let him tell the rest of the world, if he has ever done so, even in violation of the court order like he has done for himself!
Meanwhile, Kanu left our brothers in prison custody and legged   straight to Femi Fani-Kayode's (FFK) house to eat amala and ewedu soup.  But that's not the favorite delicacy of the Igbos.  Perhaps, he went to the Southwest to curry support. But as usual, he met the wrong person in FFK. Indeed, FFK has been an advocate of IPOB or self-determination agenda generally.
Unfortunately though, I am told, FFK is not a Yoruba man, he is a descendant of slaves from Sierra Leone, whose grandparents were freed aboard a slave ship in Badagry, Lagos, Nigeria and hospitalized. Neither the Yorubas nor anybody else, has permitted FFK to speak or fraternize with anybody about self-determination in Nigeria at their behest. He is a jailbird and still facing charges in court over corruption. That is the hero of our Kanu, against his own brothers still in prison custody.
The way I look at the Kanus of today, just  like Ojukwu, who  also fled Nigeria, abandoning his captured troops behind,  but never forget  his Mercedes-Benz ( symbolic of Kanu's crave for political gains and wealth),  after leading many to their untimely graves, Ndi'gbos shall be abandoned again, after a little brat leads us to unfathomed pit of  destruction.
We now know why Kanu is so obstinate as to disobey the voice of our elders and leaders. The visit to FFK by Kanu divulges the real identity of the sponsors and if the Yorubas (which FFK is not one) decide to fraternize, it would not be in an alien like FFK. Those who betrayed the Ojukwu- Biafra most were the Yorubas. So,  If  Kanu's alliance with FFK  is a bargaining chip to attain political positions in the country, on the blood and sweat of Ndi'gbo, I want to assure them that  it's a major gaffe.
The present generation of Igbo youths, indolent  and gullible  who believe in the  fools' paradise of Biafra, where mansions, private jets, Ferrari cars, like Sen. Melaye  and other "good" things  would come automatically, without labour to earn the pay,   should think twice, before they perish in pain and blood.
I do not intend to belabor the issue, but you can call me names or name me with all sorts of derogative sobriquets. I don't care. But Biafrans deluded with the corrupted Biblical song of  "Seek first, thy Kingdom of Biafra and its independence and all other things shall be added unto them," are eerily dreaming. That I am a native of Igbo nation does not mean I should support "biafraud ," in IPOB or MASSOB.
Iloduba is a proud promoter, Igbos for Nigeria Movement [INM] and contributed this piece from Asaba.