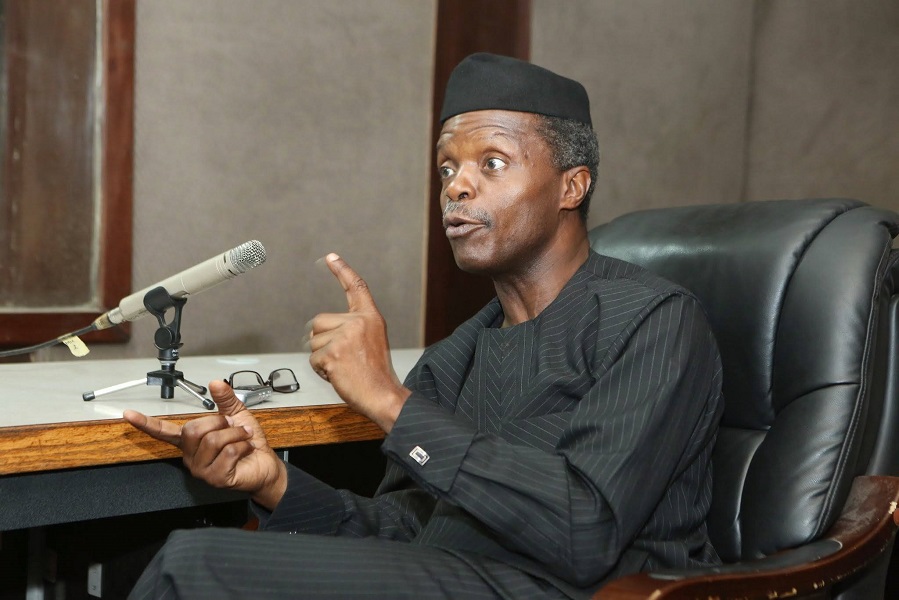 Chairman Governing Board of Niger Delta Development Commission (NDDC), Senator Victor Ndoma-Egba, has described as highly commendable the remarkable step taken by the Presidency to meet with key leaders and stakeholders in the Niger Delta, as part of efforts to bring about lasting peace to the oil-rich region.
The Acting President Professor Yemi Osinbajo, following the directive of President Muhammadu Buhari who is currently on vacation, has in recent weeks been on a tour of major communities in the Niger Delta to have a direct interface with the people of the oil-producing states.
Ndoma-Egba noted that the ongoing tour of the Niger Delta by Osinbajo, was a further demonstration of the commitment of the Federal Government (FG) towards the development of the region.
Ndoma-Egba, who had always maintained that Buhari's government meant well for the people of Niger Delta, pointed out that only the entrenchment of peace, can guarantee an overall development of the region. 
He therefore called on the entire people of the Niger Delta axis of the country to embrace the option of dialogue and consultation being carried out by the Federal Government.
According to him, destruction of oil facilities and other government-owned assets within the Niger Delta would only help to further aggravate the monumental infrastructural and environmental challenges facing the region, rather than solving them for the good of the people. 
He added that the NDDC and all Stakeholders are very appreciative of the move by the Presidency, noting that the Osinbajo's tour and the general commitment of President Buhari's administration to the development of Niger Delta would serve as a push for the new board and management of the interventionist agency to be up and doing in the discharge of their duties.
The NDDC chairman expressed optimism that the time for change and solution to the various problems bedeviling the Niger Delta has come. He, however, stressed the need for the people of the Niger Delta area to give the present administration all the necessary support to encourage it to continue in its determination to transform the region.