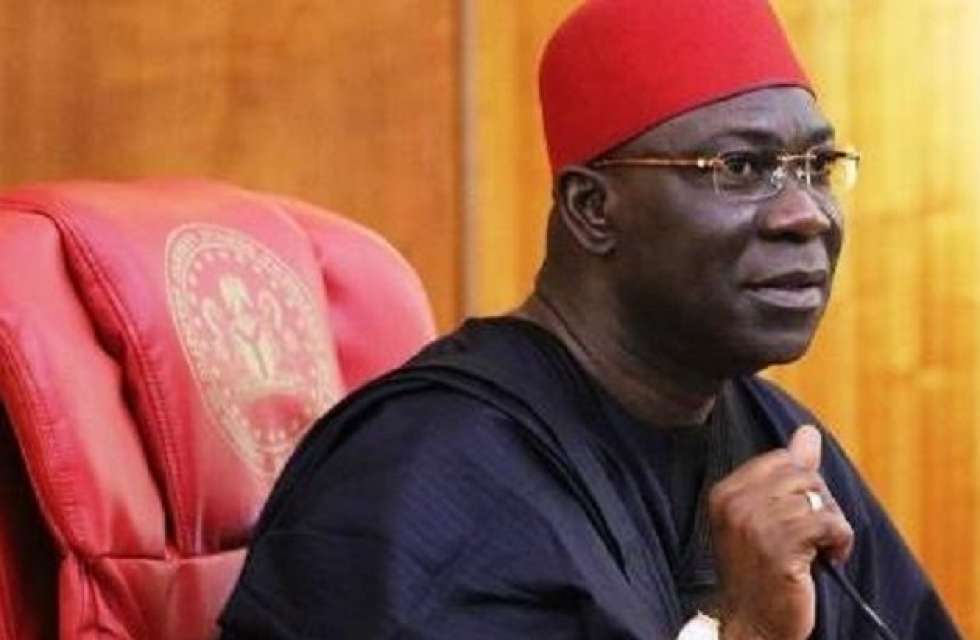 The Parliament of the Economic Community of West African States, ECOWAS Parliament, has lauded the Deputy President of the Nigerian Senate and former Speaker of the Community Parliament, Senator Ike Ekweremadu, for his immense contributions, which helped in the enhancement of the powers of the Parliament.
This was conveyed in a letter signed by the Secretary-General of the Parliament, Dr. Nelson Magbagbeola, forwarding a copy of the Supplementary Act to him.
The letter reads in part: "On behalf of the Honourable Speaker, I would like to thank you for your effort as the Speaker of the Third Legislature (of the Community Parliament).
"Your contribution towards the growth of the ECOWAS Parliament, especially in respect of the formulation and adoption of the Supplementary Act on the Enhance of Powers of ECOWAS Parliament, is highly appreciated.
"It is, therefore, my pleasure to inform you that the Fiftieth (50th) Ordinary Session of the Authority of heads of State and Government, adopted and signed the Supplementary Act on Enhancement of Powers of ECOWAS Parliament".
It would be recalled that although the ECOWAS Parliament was established in the year 2000, it had remained a mere advisory institution until recently.
However, the Third Legislature of the Community Parliament headed by Senator Ekweremadu as the Speaker, championed the transformation that would now enable the Community Parliament exercise some fundamental functions of a legislature 16 years after its establishment.
This followed the recent signing of the Supplementary Act for that purpose by the Authority of ECOWAS Heads of State and Government.
This would count as one of the major contributions of Nigeria to the Parliament under Senator Ekweremadu's Speakership.
Meanwhile, Nigeria can only produce another Speaker of the Community Parliament in 2072, about 55 years from now, based on the extant Protocol establishing the institution.