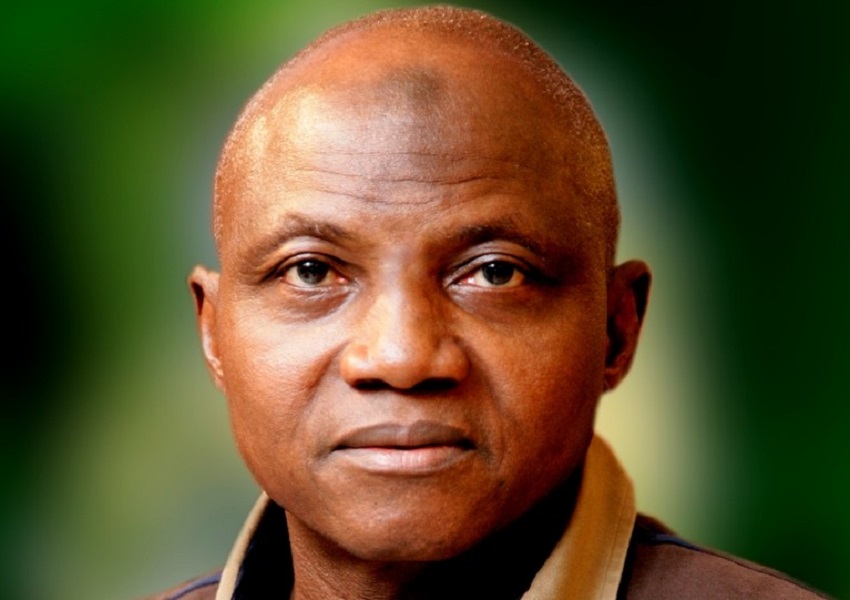 DUE to misrepresentation, and downright misinformation, Nigerians no longer believe government-people, or those representing them. Thus, whatever statement or message that comes from such officials or private individuals associated with the government carry a load of doubt and scepticism.
Worse still is the tendency to attack the messenger rather than the message. It's a sort of reflex action: If we can't kill the message, let's kill the messenger.
Nothing illustrates this mindset more than the current indisposition of President Muhammadu Buhari, who is vacationing in United Kingdom. Whatever statement or message from officials or allies of the government, regarding his state of health or absence from the country, is taken as not reflecting the actual position of things, or a total fabrication by untrusting purveyors.
Such is the burden the Media aides to the President, including the Minister of Information and Culture, Alhaji Lai Muhammed, Senior Adviser (SA) on Media and Publicity, Mr. Femi Adesina and Senior Special Assistant (SSA) on Media and Publicity, Mallam Garba Shehu, have had to carry, for daring to relate what they knew or learnt about the Buhari's health condition through proxies.
The trio have suffered opprobrium, time and again, from an obviously unwilling public, for trying to disabuse their minds that the president's health status was not outside the realm of his stated medical checkup in London.
All this is happening amid swirling reports of the existence of a "four-man cabal" in control of the president's "thinking and actions" on how to relate with his constituents – Nigerians, who voted him and his government into power.
The myth built around the "cabal" is such that, save for his nuclear family members, and one or two other persons, they determine and control who talks to or meets with the president, particularly now that he's on sick leave.
Perhaps, the aggregation of the foregoing – factual or imagined – was enough for the Media aides to literally roll out the drums on Saturday, February 25, 2017, over the personal calls made to them by President Buhari, after over a month in limbo.
But critics of the government, and those against the Buhari presidency, would not oblige them that ululation, with some arguing, and others swearing that a different person, mimicking the president's voice, must have spoken with the Media aides.
Have we forgotten, though, that we had hungered – and continue to hunger – for direct communication with the president? The only semblance of contacts Nigerians have had came from individuals who visited him in London, but, who thereafter, spoke rather in parables, and unable to satisfy the yearning of Nigerians for information that could unlock what's wrong with the president and how he's faring.
The craving had been for the president to speak to Nigerians, or to some persons that members of the public trust would tell them the truth – and that's what his Media aides should represent.
Acting in that capacity, Mr. Adesina, Senior Adviser (SA) on Media and Publicity, first issued a statement about what the president asked him to tell Nigerians. But to critics, it appeared a secondhand message he received from those attending to the president.
Indeed, reports stated that he had told newsmen that he had not spoken with the president personally since January 19 when he left the country, and that, "he was only reporting to Nigerians what he was told by those with Buhari."
And yet, Adesina had no reason to doubt that whatever messages were relayed to him came from the president, as he indicated in his statement on Saturday.
According to him: "It (Buhari's phone call) was a defining moment for me. For more than a month, I had always spoken with aides who are with the President in London.
"Not once did I ask them to take the phone to him, deliberately so, because I didn't need to speak with him to validate the fact that he was alive. And since he was on vacation, he had a right to his privacy."
Let's, for a second, assume that Adesina harboured any doubt about the authenticity of so-called secondhand messages passed to him from London, which messages he had disseminated to Nigerians; wouldn't hearing directly from the president erase such unbelief? Certainly!
And should President Buhari, speaking directly with his Media aides, rather than through proxies, be a source of discordant discourse, or a reassuring sign that before long, he would talk with more people, and eventually address the general public?
Adesina's elation, when he heard the president's voice on the other side of the trunk, is reflective of his mood and state of mind at the time, and this showed in the way he later couched the conversation on his Facebook page.
He said the president spoke with him "of his own volition," adding, "It made my day. Even if he hadn't done so, he would have remained my President, my leader, and my man. Any day.''
Mallam Shehu, Senior Special Assistant (SSA) on Media and Publicity, in a similar dilemma as Adesina and other aides, had been hard pressed this past month to explain the state of health of the president: Whether he was incapacitated, dead or alive, and when he would return, or "be returned" to the country.
When the other day, in an interview on Channels Television in Abuja, he said Buhari was "no longer enjoying an extended vacation outside the country," and that, "we should be getting ready to see the president flesh and blood and that will be as soon as possible," critics accused him of speaking for himself, as he allegedly did not hear personally from the president.
That direct contact came on Saturday, but Shehu missed his call, and instead had an SMS from the president, which, from the post on his Facebook, he considered more than compensated for the missed call.
Thanking the president for sparing the time to make calls to the Media team, he said, "I had an SMS from him thereafter because I missed my call! I humbly join them to say thank you, Baba Buhari!! We are together with other Nigerians of all faiths, in praying for his safe return.''
While they revel in the president's calls, and hope that he keeps his promise of calling them again soon, the Media team must work to douse the doubt, scepticism and even cynicism that linger in the public domain about President Buhar's health status.
* Mr. Ezomon, Journalist and Media Consultant, writes from Lagos, Nigeria.