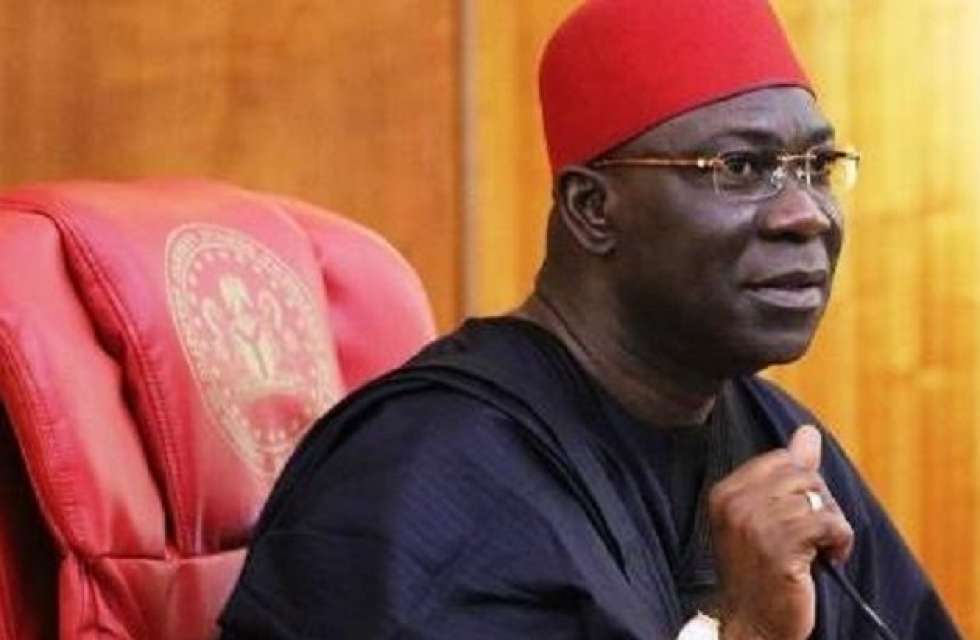 Press Release
It has come to our knowledge that Senator Ike Ekweremadu, a PDP
Senator who used jiggery-pokery to become Deputy Senate President in
an APC-controlled Federal Government and National Assembly is
currently conniving with the enemies of our party to incite Nigerians
against our dear President.
The Senator who has used hocus-pocus to remain in the office of the
Deputy Senate President recently made an outrageous remark about our
dear President and our great party when he alleged that Naira has
become the worst currency in Africa under President Muhammadu Buhari.
Senator Ekweremadu mischievously forgot that exchange rate is subject
to the forces of demand and supply, which means, the higher the demand
for Dollar, the more scarcely it becomes.
Instead of blaming the corrupt and clueless PDP-led Federal Government
which Dollorised our Naira and unofficially made it a legal tender in
the country, Senator Ekeremadu is erosively blaming our dear President
for the black hole economy he inherited from the sacked
PDP-government.
By his latest action, Ekweremadu has confirmed our suspicion that he
is there to execute an agenda that is detrimental to our great party.
As number five citizen in the country and senior Senator, what stops
Ekweremadu from making laws that will reverse the downward trend in
our economic outlook?
Because he has shown his true identity as an enemy within, his
continuous stay in the office of the Deputy Senate President is no
longer acceptable to us.
We therefore demand for his resignation within one month or be
disgraced out of the office.
Signed,
Hon. Abubakar Yakubu,
North Central Coordinator,
APC Youths Renaissance.
Contact us via ekesy2k9@googlemail.com