Information reaching 247ureports.com indicates that the President of the federal republic of Nigeria, General Mohammadu Buhari may be hale and hearty against the rumored death at a London hospital last week.
According to the information received from a competent source near the presidency, the Chief of Staff to the Presidency, Abba Kyari recently returned from a brief trip to London to visit the President. Abba Kyari returned from the trip on the weekend. The Chief of Staff had gone to meet with the President for a closed door meeting and to brief the President on the latest developments – and for the President to sign off on critical approvals.
Abba Kyari traveled with the work files to London upon request from the President who, it was gathered, has been in constant communication with the chief of staff. It was gathered that the Vice President, Pastor Osibanjo was not given complete sweeping powers to enable him act on the documents which Abba Kyari flew with to London. Our source explained that the Vice President was 'glad' to pass on those files.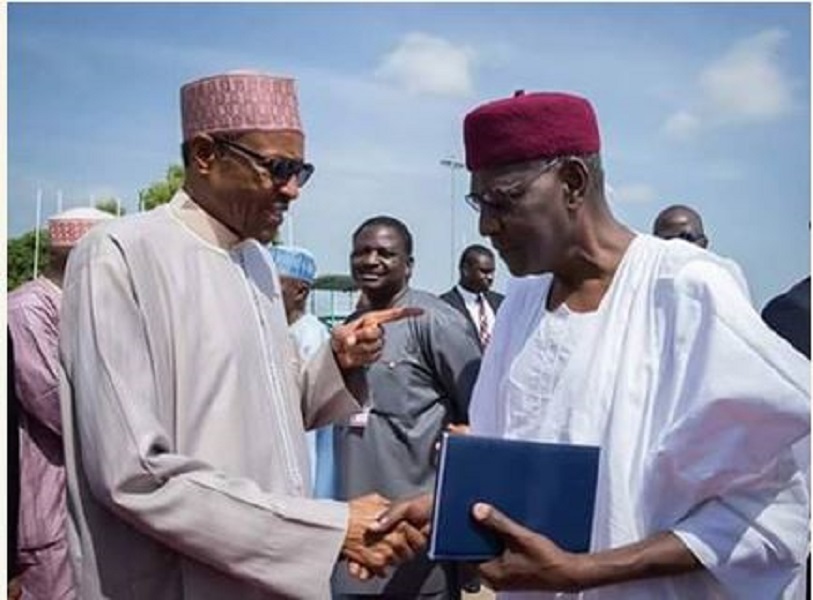 In addition to going to meet with the President for work related matters, the Chief of Staff was said to want to embark on the trip to personally access the President's health firsthand. 247ureports.com is not certain of the findings of the chief of staff regarding the president's health. But it is certain that the chief of staff held a closed door meeting with President over the weekend.
Meanwhile, members of the national executive members of the All Progressive Congress [APC] are reported to be unhappy with the manner the President's health status is being kept a secret. One of the executive members told this news medium that he is particularly not pleased with the manner that the handlers of the President are not allowing people to see or visit the president. "Why are they not allowing people to visit him, why only a select few?"
President Buhari is scheduled to return to Nigeria on February 6th.