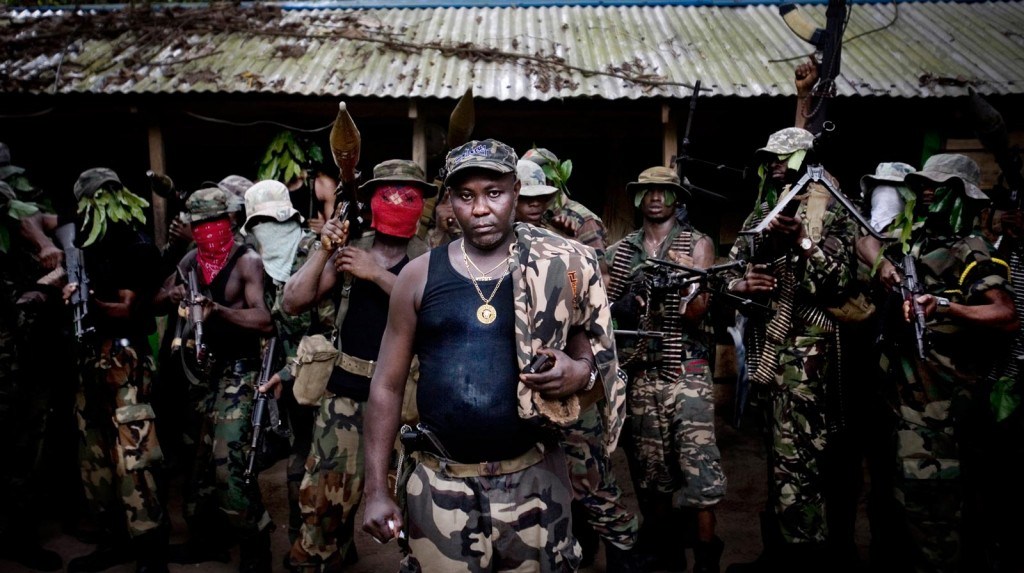 Loading ...
An artiste does not die a literal death; his spirit lives in his works. Sam Loco, the witty, humorous, infectious Nigerian actor and comedian of great talents, once declared, "New Year is a season for everybody," in one of his thrilling comic actions in a debut of the Nigerian home movie series. He is damn right; the season is for everybody because it is customarily patterned to herald fresh hopes of a more gratifying life and prosperity for all humanity.
But the Okah (Henry and Charles) brothers- led Movement for the Emancipation of the Niger Delta (MEND) has negated this essence. In what appears like a New Year package to Nigerians, they again stoked fire on their hell- bound souls, blighted selves and the lives of the innocent people of the Niger Delta region with unguided, self-edifying  utterances.
Surprisingly, the militant group arrogantly and threateningly blackmailed the Federal Government of Nigeria (FGN) led by President Muhammadu Buhari (PMB), with their known instincts for jungle justice in the creeks of the Niger Delta.
A statement credited to MEND's mouthpiece, Jomo Gbomo last Sunday, the militant MEND accused President Buhari of reneging on its promise with them. It claimed Buhari failed to release the two brothers,  Charles Okah and Henry Okah and others who are either accused of masterminding the October 1st 2010 Independence Day twin car bomb explosions at the Eagle Square in Abuja or the security personnel who breached their oath of office by aiding militancy in the restive Niger Delta region.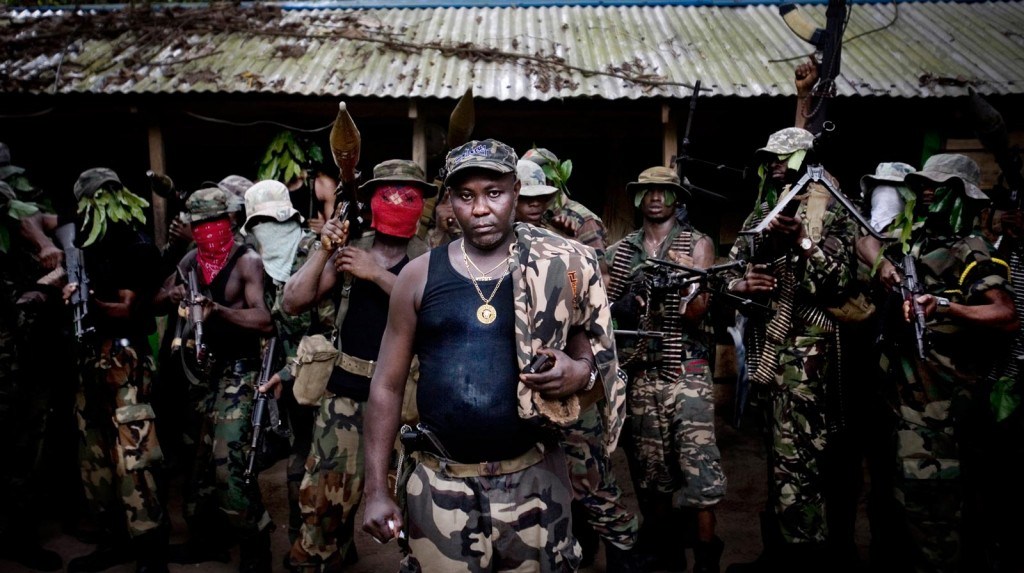 The Abuja car bomb incident by MEND linked to the Okah brothers, snuffled life out of 12 Nigerians and wounded 36 citizens. Walking down the path of convenience peculiar with Nigerians, where everybody or gang is a Lord unto others, MEND assumed the illegal aura of the Nigerian legislature and proceeded to pass a vote of no confidence on the government of President Buhari. Phew!
MEND derided itself by insisting that despite their declaration of support for the Presidential bid of Buhari in 2015 and cessation of fire thereafter, the Presidency has not reciprocated the concessions endorsed in the series of dialogues reached with MEND's representatives.
Also, quite smartly, MEND which is clearly on a personal doomed mission of vendetta for their imprisoned leaders, pretended to also advocate at the behest of Niger Delta region. It howled that other lawful detainees from the region, held over charges of militant terrorism and those from the Southeast must also be released.
Therefore, angling for a desperate sympathy, which is scarce now,  MEND insolently broadened their base of overtly selfish bargaining by claiming Buhari's government is arrogantly unperturbed and churns out contradictory statements about the politics and economy of the oil-rich Niger Delta region.  They again coloured the uproar for the release of the suspected criminals,  Okah brothers, by extending the call to include freedom for all others in  their perception of a strange  version of "prisoners of conscience," in the region.
Straightforwardly, MEND's belated infantile lamentations' about declaration of electoral support for Buhari in 2015 is inconsequential. It is not a hidden fact that their militancy displaced a lot of Niger Deltans. And the infinitesimal number that braved the odds to approximate polling booths on Election Day, casted their votes in favour of ousted former President Goodluck Jonathan against Buhari. But that is not the issue because Buhari is President of every Nigerian; not a sectional, tribal or political party leader in the country.  So, these sentiments were as wayward as the MEND group itself.
What are the contradictory statements of Buhari on the politics or economy of the Niger Delta region, as claimed by MEND?  Even recently, Buhari reiterated his concern for Niger Delta in his 2017 budget speech to National Assembly.
"Consistent with the views which have also been expressed by the National Assembly, we will continue our engagement with the communities in the Niger Delta to ensure that there is minimum disruption to oil production. The National Assembly, State and Local Governments, Traditional Rulers, Civil Society Organizations' and Oil Companies must also do their part in this engagement. We must all come together to ensure peace reigns in the Niger Delta."
Back to the crux of the matter! The Okah brothers, violently imposed sorrows and pains on the Nigerian people on the day of the Abuja bombing incident. By local and international laws, the action is classified as terrorism, which the entire globe does not only amply begrudge, but seeks and monitors prosecution of suspects.
 The then incumbent President Jonathan, who initially attempted to shield the culpability of MEND, later recanted himself and claimed, MEND attempted to assassinate him. But MEND which boasted of the act, also confessed responsibility and even apologized for the loss of lives.
But suffice it to say, Henry Okah, then leader of MEND, who escaped to South Africa was arrested and charged to court, mainly for terrorism-related charges and gunrunning among others. A South African jurist, Justice Neels Claassen who presided over Henry Okah's trial established his guilt and convicted him for 24 years in jail, as he found him guilty on 13 terrorism-related charges. Whether Henry appealed the judgment or not, is entirely his business.
However, another focal member of the MEND bombing gang, Charles Okah, Henry's younger brother is in prison custody in Nigeria, standing trial in connection with the same 2010 Independence Day bombing in Abuja.  Haba! So, even in Niger Delta militancy, there is biological fraternity and MEND shamelessly claims to be fighting a Niger Delta populist cause?
This is silly and the group thinks Nigerians are deceived by their antics. Before the arrest of Charles Okah, he inherited the leadership of MEND, which his brother, Henry abandoned following his escape to South Africa.
At the trial in South Africa of the militant, Henry Okah, he denied involvement in the Abuja bombings, but he could not arm his defence counsels with facts of his claimed innocence to argue and punch the submissions of the prosecuting counsel on the 13-count terrorism charges against him. But what else should anybody expect, with Okah's records of years of criminality across international borders, with a terrorism tinge?
It is this acclaimed international criminal, with such savvy and sophistry in backing global terrorism and political violence in his home country of Nigeria that MEND is blackmailing President Buhari to release, along with others. MEND may wish to ingrain in their blood-thirsty skulls that threatening to vent their spleen by resurfacing on the banner of breaching the peace in the Niger Delta, citing a doubtful agreement reached with the FGN in previous negotiations is preposterous and arrant nonsense.
 Neither Nigerians nor the FGN or even sister militant groups would be frightened by their illogical and senseless outbursts. Buhari cannot engage suspected Niger Delta terrorists in negotiations, when he can vouch for the capacity of his government to defeat them in their tracks, like Boko Haram Terrorists (BHTs).
Years after, Charles Okah dramatizes public sympathy by attempting to commit suicide in court premises based on what he deemed as his years of frustrating prosecution or "endless trial". It is the same thing   MEND re-echoes in its recently released statement.  But President Buhari is neither part of the judicial arm of government nor the presiding judge. So, of Charles Okah's counsel is either always absent in court or when present, engages the court in infinite injunctions or appeals, instead of factually arguing the innocence of his client, how is that President Buhari's headache?
And today, Charles dramatizes to Nigerians how much he is missing his family in affectionate warmth. What a hypocrite! "My children would grow up without feeling the warmth of their father and I am tired of this endless trial," he bluffs cowardly.
But what has Nigeria really benefitted from MEND's claim to cease fire? Nothing! Absolutely Nothing!! Which peace is being enjoyed in the Niger Delta now, when Nigeria cannot meet its daily OPEC crude oil exploration and exportation of 2.2 million barrels per day? The numerously splinted Niger Delta militant groups include MEND's   members who have flouted their own militant groups.  One would ask, to what extent MEND observed any purported agreement with government, real or imagined with this evidence?
If the intention of MEND is to pitch Buhari nay Nigeria against the international community to grant their loathsome request and be globally branded supporters of terrorism, the plot is not fanciful enough to warrant any attention.
If MEND leaders have a genuine case, they should humble themselves to advance it through the Chief Edward Clark-led PANDEF or  even through the Chief Diete Spiff corrupted version of PANDEF which the FGN have engaged stakeholders of  the Niger Delta on the prevailing issues.  MEND representatives were in the band of the over 100 persons that ambushed Presidential Buhari in the Presidential Villa to present the 16-point agenda. But standing on personal idiosyncrasies, which at best, pass for idiocy and claiming representation of the Niger Delta is mind-boggling and can never be tolerated.
May MEND be cautioned that the FGN and indeed, Buhari has no capacity to individually engage the over a dozen militant groups in the region in negotiations.  For MEND to severe itself from the collective (PANDEF) is idiosyncratic idiocy, which is strictly their regrets and nightmare.
The various International human rights watch organizations' are silent now, until MEND begins its breach of peace, with un-provocative, violent attacks on peaceful communities in the Niger Delta and the federal government would not condone it.
And when government confronts them, by deploying security agents to quell the insurrections to protect lives, properties of citizens and national assets; only then would these human rights watch dogs voices will boom in condemnations. This should not have been MEND's New Year gift even to themselves; much more Nigeria.
Duniya is a public affairs analyst and writes from Abuja.