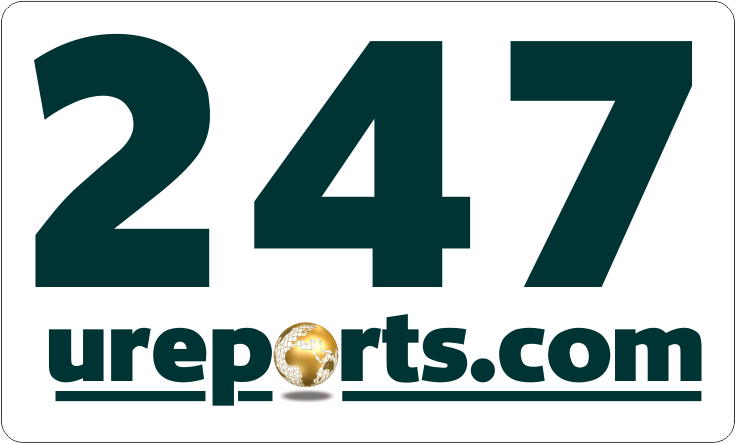 B
EING A TEXT OF SPEECH DELIVERED BY THE NATIONAL COORDINATOR, COALITION FOR GOOD GOVERNANCE AND CHANGE INITIATIVE AND 38 OTHER CIVIL SOCIETY ORGANISATIONS OKPOKWU OGENYI, HELD ON
MONDAY 19TH DECEMBER, 2016
 AT AGURA HOTEL, ABUJA.
TITLED: ENOUGH OF PARLIAMENTARY RASCALITY IN NIGERIA, A CALL FOR PROSECUTION.
Gentlemen of the press.
We are here today to address a crucial national issue targeted at the Nigerian President and his ongoing war against corruption, which at the moment has divided Nigerians based on the misleading vituperation of the Nigerian Senate against an innocent public servant.
We commend the reawakening consciousness on the side of Nigerians in the area of anti-corruption crusade and our individual contributions towards the ongoing war against corruption by the Federal Government. It is true that corruption is the bane of underdevelopment which must be kicked out if any nation must move forward. And for the first time, Nigerians are united against corruption, it is indeed commendable.
Against this background, we are here today to charge the Nigerian Senate to stop playing politics with sensitive National issues, especially her delibrate attempts to mislead Nigerians at all time in their subtle attempt to discredit Mr. President's anti-graft war by blackmailing his associates.
Right from the inuagration of the National Assembly which was beclouded with forgery of the Senate Standing Rule to the 2016 budget insertion, from CCT trial  to the high court, from threatening to impregnate a married woman on the floor of the Senate to now the forgery of the Secretary to the Government of the Federation (SGF's) former company, Rholavision, documents. It is no longer news that, the National Assembly especially the present Senate as constituted has derailed from its primary function of law making to a mere blackmail of the Executive and its persons perceived very sensitive to the day to day running of  its activities. They are  continuously being castigated on daily bases by the senate, with a view painting Mr President's war on corruption in bad light.
The height of this parliamentary rascality is the false accusation of Mr BabaChir David Lawal, the Secretary to the Government of the Federation of operating a private company, alleging that he also serves as a share holding director as well as a signatory to the same company's account and hurriedly recommended or advised he resigns or be sacked. It is very clear, that almost all Nigerians of Lawal's status as an Engineer operate private companies, but duly resign from its board upon assumption of public office, a step Mr Lawal boldly took as fully documented.
The report of the senate Ad-hoc committee on Mounting Humanitarian Crisis in the North East which claims that a contract was awarded to a company which Mr BabaChir Lawal was the signatory and a director was false and should be discarded. The report fell short of unbiased expectations as its content is mere blackmail targeted at Mr. President as a way to revenge the ongoing travail of the Principal Officers of the Senate who are either being investigated or being tried by the Economic and Financial Crimes Commission (EFCC) and has nothing to do with the conditions of the various IDPs and the purported suggestion for the camps improvement.
As civil society bodies, we went into a private investigation and discovered that Mr Lawal upon assumption of office resigned from the Board of Rholavision Engineering  Limited on the 28th of August, 2015 and relinquished his shares and  as a director of the same company, the letter was wriiten on his letterheaded paper. On the 26th of October, 2015, the Same BabaChir David Lawal (SGF) wrote a letter to Eco Bank Plc  requesting for a change of signatory which the bank honoured.
However, some fraudulent Senators went and forged board resolution of Rholavision Engineering Limited and a letter purportedly written and signed by the SGF to the Corporate Affairs Commission, CAC on a plane paper. The forged document with more recent date is the changed of 5 to 6, the forged document is what the senate is parading as evidence against Mr Lawal.  It is disheartening to see our Senate whose leadership emerged through a forged Senate Standing Rule  still be involved in another forgery of this magnitude. It is now clear that the senate is synonymous with forgery.  It is a National embarrassment that some Senators could go that far in an attempt to tarnish Mr Lawal's image before Nigerians and the International community in its effort to put off the anti-graft fire of this administration. We therefore see this as a direct attack on President Muhammadu Buhari and his ongoing war against corruption in Nigeria, enough of this rascality!
We have equally resolved as Nigerians not to fold our arms as this new trick of the National Assembly portend danger to the ongoing anti-corruption war of Mr President as they have proved to be visible enemies of Nigeria, working  against the Nigerian  State. We shall always stand on the part of the truth. It is glaring that from the foregoing that the Senate, as presently constituted, is uncooperative with the executive because of the high profile corruption cases being prosecuted by the federal government which ninety five  percent of the corrupt officials are senators, as the red chamber is seen as a cover for treasury looters.
If care is not taken, in a shortwhile, the Nigeria constitution may be forge by the Senate, if she continues to forge every available document without the erring members being prosecuted.
We hereby call on the Attorney General of the Federation (AGF), Mr Malami Abubakar SAN, to immediately lunch investigation and prosecute the senators involved on this and other forgeries of both private and public documents.
We demand immediate apologise from the Nigeria Senate to the SGF, Mr BabaChir David Lawal and Nigerians for her false alarm and smear campaign against his person in her indirect attack on President Muhammadu Buhari within 72 hours or face both mass and legal actions. The apology should be done through advertorial in not less than five National dailies on their front pages. Nigerians are not fools, we know fully well that, the Senate is mostly made up of highly sophisticated treasury looters from across Nigeria.
As responsible Nigerians, we appeal to the Secretary to the Goverment of the Federation, Mr BabaChir  David Lawal not to be distracted by the Senator Sehu Sani led ad-hoc committee's frivolous report. We are aware that it was doctored just to smear your good image and that of Mr. President before the world.
We also, advise Sehu Sani to quickly make u-turn from this business of character assassination unlike other rascals in the red chamber and return to his default form as an activist and not allow himself to be used unless he has joined them. We therefore wish to inform you (Sehu Sani) that your  name was highly respected among Nigerians until you made your ad-hoc committee's submission which Nigerians see as FALSE REPORT and assassination of character against Mr BabaChir David Lawal,  (SGF ) which our independent investigation as Civil  Rights Activists, the constituency which you formerly belonged, and our report shows that your report only  attempted to indict the person of Mr Lawal, whose leadership style as the SGF is second to none in recent time. We advise that you preserve your reputation by telling the truth on how your committee arrived at that frivolous report in attempt to blackmail the innocent
We appreciate His Excellency,  President Muhammadu Buhari for his unflinching love for Nigeria and pray God to continue to guide and protect him. We are united in ensuring postive change forever.
Long live President Muhammadu Buhari,
Long live Federal Republic of Nigeria
Comrade Okpokwu Ogenyi.
National Coordinator
List of 38 pro-SGF CSOs
1.Centre for social Justice, Equity and Transparency .
2. Nigeria Unemployed Youth Vanguard
3. Joint Action Against Nepotism
4. Peace and Reconciliation Programme.
5. Nigerians United Against Corruption
6. Nigerian Youth for Democracy and  Change
7. Conference of Minority Tribes in Nigeria
8. Centre for Minority Rights Advocay
9. Women Arise for Change in Africa
10. Nigeria Special Daughters for Democracy
11. I Belonged to One Nigeria Initiative
12. Joint Action Coalition Against Corruption
13. North East Coalition Against Terrorism
14 .Citizens for Quality Leadership
15.Concerned Nigerians Against Corruption
16. Nigerians United Against Terrorism
17. Centre for Media Advocy and Good Governance.
18. Women and Youth Initiative for Change
19. Nigerians Against Hunger Foundation
20. Grassroot Action Against Corruption In Nigeria
21. Middlebelt Renaissance
21. Middlbelt Youth Leaders Forum
22. National Youth Advocy Group
23. Mass Action Against Unemployment in Nigeria
24. Benue Youth Movement for Good Governance
25.League of Change Agents
26.Forum of Nigeria Students and Youth Leaders .
27. Nigeria Youths in Diaspora
28. League of Africa Students in Democracy
29. Coalition for Good Governance and Leadership in Africa
30. Movement Against Corruption and Bad Leadership in Nigeria
31. Joint Action Coalition of Civil Society for Good Governance And Transparency
32. Stand Up Justice   (SUJ)
33. Youths Who Believed in Change
34. Rights for Qualitative Education and Good Leadership
35. United Nigerians for Purposeful Leadership
36. Women for Good Governance and Democracy in Africa 1.
37. Coalition of Civil Societies For Adult Education and Literacy
38. Stand Up Nigeria