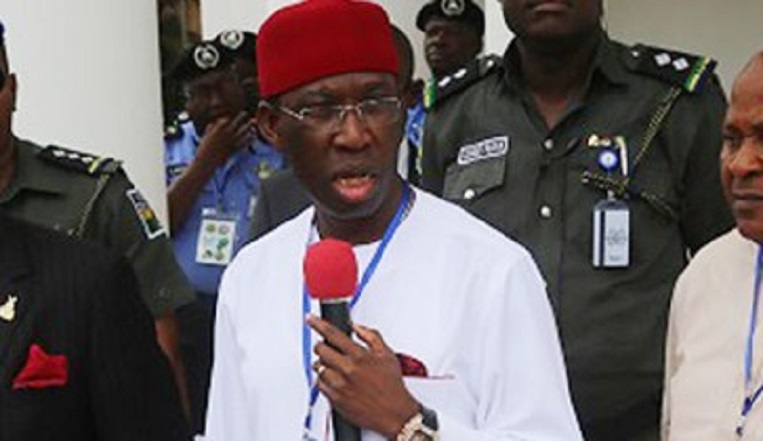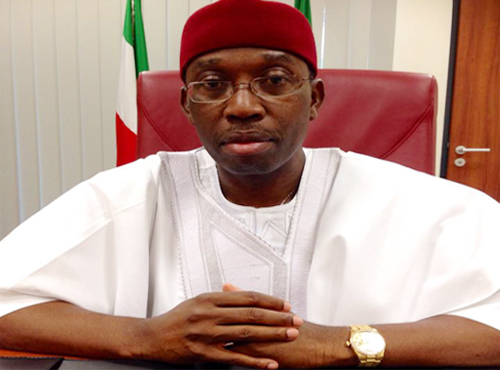 Twenty-three years after, the Delta State Government is still finding it very difficult to make progress on the Warr-Effurun Water Project inherited from the defunct Bendel State.
The Water Scheme, if completed has the capacity of taking over 500 youths from the streets who are engaged in various crimes occasioned by unemployment and hunger but the reverse is the case.
The Warri-Effurun Water Supply Project which occupies a land area of about 15 hectares commenced in 1993 with a US $70 million from Africa Development Bank (ADB) as loan, "this project has witnessed on and off circles and has painfully not been commissioned till date even though the state government has spent over N19 billion to date and from projection will spend additional 13 billion to complete the water scheme", the Commissioner for Water Resources, Okenmor Fidelis Tilije, has said.
He sated this Wednesday during the Ministerial Press Briefing held at the Unity Hall, Government House, Asaba.
The wide elephant project which has become a conduit pipe for past administrations and the Ifeanyi Okowa-led government could serve over 15, 500 households and would produce 68, 000 cubic water per day.
The Okowa's aide who contradicted himself over the amount of money left to be spent on the project said, "the state government has spent N19 billion to date and from projection will spend additional N13 billion", turned around in a move to deceive Deltans, noted, "we have projected that the Private Investor will invest a total sum of about N13 billion to bring this project to completion. The state executive council under the chairmanship of His Excellency the Governor, Sen. Dr. Ifeanyi Arthur Okowa has approved the concession of the Warri-Effurun Water Scheme through a Private Partnership".
The Delta North Commissioner took the brief to a new dimension when he started the 2019 Governorship Campaign for his governor brother, "the governor has given a matching order that the project must be completed before the end of his first tenure".
Similarly, ahead of the 2019 governorship election to garner support for himself in the riverine areas, particularly the Ijaw speaking dialect, Okowa has entered into agreement with a private firm, Emani Global Network Ltd to carry out a state wide testing and analysis of water quality produced by various water sources.
It was reliably learnt that the private firm belongs to Ayeri Emani, a strong All Progressives Congress (APC) who defected from Okowa's camp as soon as Okowa assumed office on May 29, 2015.
Meanwhile, Okowa has also concluded arrangement to sell water to Deltans, "water connection/distribution to homes will be done by prepaid rechargeable water meter cards just like you recharge your mobile phones. And between N300-N400 or whatever amount you recharge you will get water in your homes", Tilije said.
In same vein, the Ughelli-Ogor Ultra-Modern Market along the Port Harcourt Expressway in Otovwodo which has been completed about five years ago by the administration of Ex-Governor James Onanefe Ibori, Okowa's political godfather has been abandoned by the Okowa's administration for the Ultra-Modern Orerokpe and Bomadi markets which Okowa has replicated in his Owa-Alero, Ika North East local government area.
The Commissioner for Commerce and Industry, Barr. (Mrs) Mary Iyasere who also took her turn to brief newsmen said, the Orerokpe, Owa-Alero and Bomadi markets are contracted at the sum of N279, 590, 230, N249, 794, 620.19 and 249, 743, 688.81, "the state government also in a bid to ensure that all abandoned projects are completed has given approval for work to commence at Udu Harbour market. The contractor has been contacted and he has agreed to mobilize back to site for work to commence".
She expressed sadness that such a market so much money was spent on was lying fallow, adding that the market was not handled by her ministry but her finance counterpart.
Meanwhile, it was gathered that Okowa has given condition to the 25 local government chairmen to bequeath their revenue to the state in order for government to take over the payment of local government workers salaries.