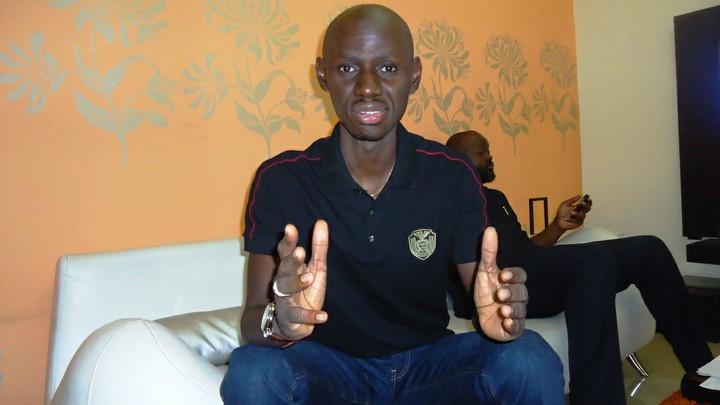 …Says Oyegun running party like ministry
The acting national publicity secretary of the ruling All Progressives Congress (APC) Comrade Timi Frank, has described as a "kangaroo" a panel of enquiry set up by the party to investigate him, adding that he will never honour invitation from such committee.
Frank, who was reacting to a five-man disciplinary committee set up by the national chairman Chief Oyegun to investigate a petition purportedly written against him by a member of the party from Akwa Ibom state, said that he would not be appearing before the committee, which he added has no locus standi to try investigate him.
Addressing newsmen in Abuja Thursday, Frank said: "I want to remind Oyegun not to run the party as a ministry. This is not the time when he worked as a permanent secretary. This is a political party. He cannot hire and fire at will. Why is it only my office that they want to appoint an acting spokesman", he queried.
Continued: "I am not aware of any committee until now and I have not been served with any letter. If that is true, I am waiting to receive a letter from such committee. I don't know who set up that committee. I don't know whether it is a committee approved by the party structure or appointed by the National Chairman.
"With the names I saw in that committee, I can tell you that these are not known names to the party and I don't know the petitioner. How can yin petition somebody you don't know. This is to let you know that he is working for his sponsors. It is very clear that this is the handiwork of my national chairman.
"That does not mean that I don't respect the process of the party. I will only appear before a committee that will be constituted by respected party members because such a committee will enable me lay my complain about the party and I believe it will do what is right and take my complains to the next level. But how can I appear before a committee that will take its report to Oyegun to decide my fate.
"If by tomorrow the committee says then invited me and I refuse to appear and so, they found me guilty, I am ready to face the battle. I will also do everything possible to defend my position as Acting Publicity Secretary of this party.
"Rumours has been going round that then want to appoint an Acting publicity Secretary for the party. That is a welcome development, but the party should follow due process. It is only the National Convention that can confirm anybody. You cannot go and appoint a publicity secretary when you have a deputy publicity secretary."