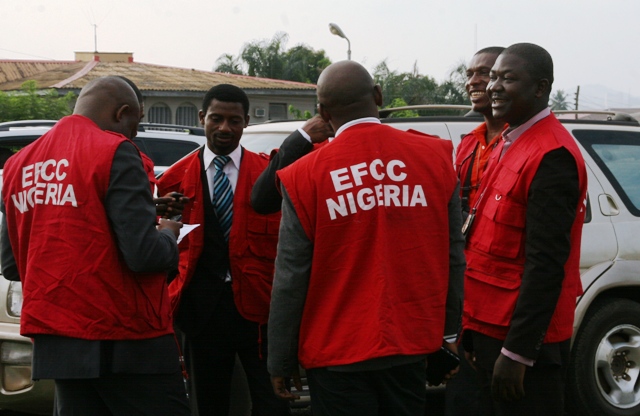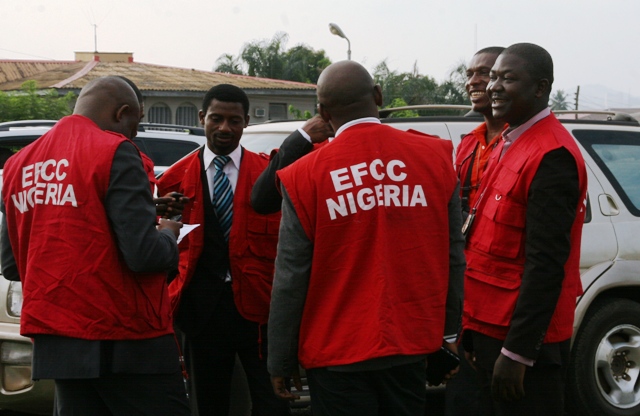 The Economic and Financial Crimes Commission (EFCC) has nabbed the immediate past State Secretary to the State Government (SSG), Mr Ovuzorie Macaulay, in Delta State is currently on his way to jail for diverting over N18 billion from the state treasury into private accounts and acquiring choice properties in the state.
It was reliably gathered that the EFCC has been trailing Macaulay who has been under the radar of the commission for months, with him evading arrest.
It was learnt that on September 1st 2016 personnel of the Commission stormed the state capital and went in search of the former SSG who escaped been apprehended.
Impeccable sources said the SSG was arrested and whisked to the Commission's Abuja office for grilling.
It was gathered that the commission has promised to seal Swiss Spirit, a hotel Ovuzorie used state resources to acquire in Asaba.
He also built multi billionaire houses all over the state, but leased out one when he left office, as he was unable to maintain it.
One of his girlfriends named Amaka currently occupy one of the duplexes built with state fund very close to him.
It would be recall that the EFCC had earlier picked one of his cronies, Mr Tony Obuh who helped him to loot when he was the Permanent Secretary, Government House.