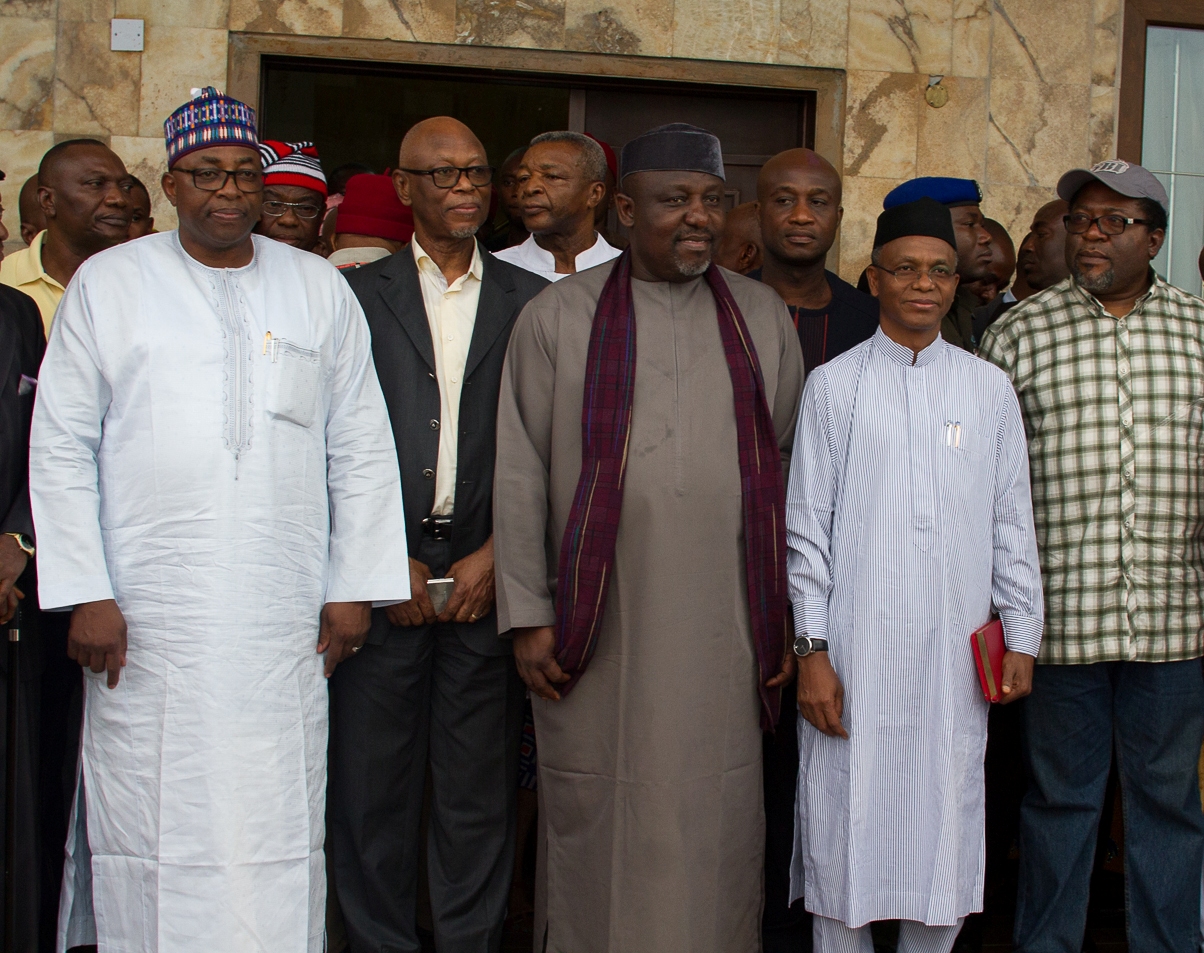 Trouble within the governing cadre of the All Progressive Congress (APC) appears a lingering odor that refuses to go away. This is as information reaching 247ureports.com indicates that the recent all progressive governor's meeting held at Kaduna State saw a glimpse of the fault lines within the ruling party. According to the information gathered, the governor of Bauchi State, Alhaji Mohammed Abubakar was handed a face to face embarrassment by his colleagues at the said meeting.
The embarrassment began as the chairman of the All Progressive governors, Governor Rocha Owelle Okorocha gave the chairman's introductory remarks. He began with the customary symbolic introduction and/or recognition of state governors to the President (the vice president represented the President). As he introduced the various governors present, Gov.  Okorocha skipped the Bauchi State Governor. He went on to introduce the deputy governors present. At the conclusion of the honorary introductions, Gov.  Okorocha then pointed to the governor of Bauchi State saying that he was not a member of the progressives but "he is now here". He pointed to the Governor as he was addressing the Vice president.
According to an eyewitness source, the Chairman of the APC Governor's forum appeared to have deliberately skipped acknowledging the Bauchi Governor until he [Okorocha] began introducing the deputy governors who had come to represent their principals. As Okorocha turned to the Governor of Bauchi State, he pointed at him and said to the vice president "Do you see that man Sir"?  When the vice president turned to give his attention to Okorocha, Okorocha said "he was not among us".
According to the source, the "us" meant progressive governors. "Because there was a list of likely APC governors before the conduct of 2015 general elections". He is seen as a black sheep in the APC family.
And as Okorocha completed addressing the vice president, according to the source, Abubakar just raised his head in "shame". He said nothing.
It is believed that the recent visit by the Speaker of the lower house of the national assembly along with twelve house of representative members to see the President and the party official – may have cast an unfavorable light on the governor.