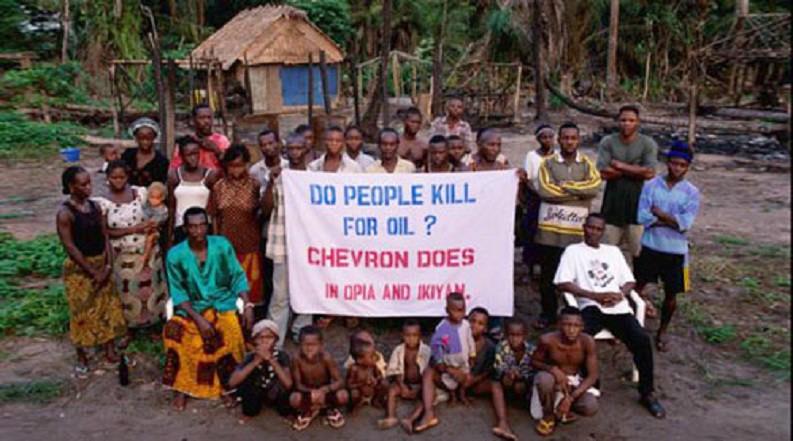 The Niger Delta Avengers has claimed that it has blown up pipelines belonging to Chevron and the Nigerian National Petroleum Corporation (NNPC) in a new attack.
"At 10pm Niger Delta Avengers blew up Chevron Well 10 close to Otunana flow station," Brigadier General Mudoch Agbinibo, spokesman of the group, disclosed this in a brief statement on the group's website.
"Other attacks were carried out at 11:15pm. Niger Delta Avengers blow up NPDC Manifold close to Banta and two PPMC/NNPC crude oil trunk Lines," the statement said.
The statement didn't disclose when the attacks occurred, but it is assumed that they happened on Monday, July 4, 2016 even as the group had announced previous attacks on 5 major pipelines and oil installations over the weekend.
Meanwhile, Twitter had suspended the account of the Avengers for undisclosed reasons.