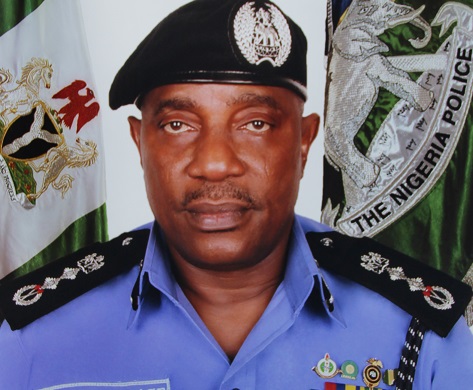 A traffic offence by a Honda sport utility vehicle conveying three Chinese nationals yesterday resulted in sporadic shooting at Aroma Junction in Awka.
Eyewitness told our correspondent that trouble started when a mobile police officer who was acting as escort for three nationals beat up an Anambra State Traffic Management(ATMA) official for stopping the vehicle conveying him for other road users to pass.
The ATMA official who alerted his colleagues mobilised and blocked the vehicle conveying the Chinese from moving, while also alerting the Anambra state police commissioner who sent his men to the scene to calm the situation.
The police officer who had also mobilised his Mon through phone calls to the scene, on hearing that the commissioner had despatched men to the scene tried to escape.
They shot sporadically in the air to scare the ATMA officials, but were not so lucky as commissioner's men arrived and arrested them.
Speaking with our correspondent, the ATMA Commandant, Comrade Chidi Umezinwa said the major challenge his men face in the course of their duty is refusal by uniformed men to comply to traffic officials.
"Today, we witnessed the sane thing, but thank God the police commissioner wadded in and arrested the culprit, and he has been locked up at B Division" umezinwa said.
The PPRO of Anambra police command, Mr Ali okechukwu could not confirm this to us as his phone rang out without answer.
–
Source: http://www.elekenews.com/2016/05/sporadic-shooting-at-aromma-as-police.html