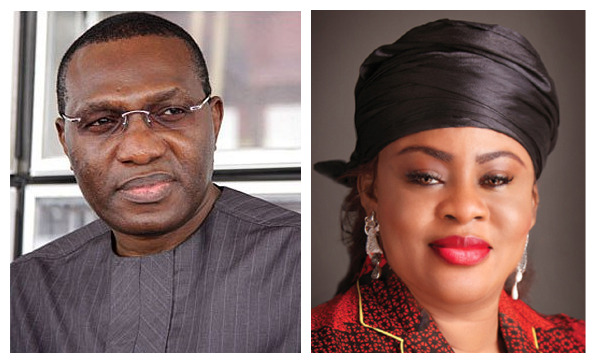 People's Democratic Party (PDP) members in Anambra state yesterday threw their weight behind the senators representing Anambra state in the senate, saying that the Oguebego faction were not part of the primaries that produced candidates of the party, and as such cannot question the primaries or foist their factional candidates on them.
They urged the Independent National Electoral Commission (INEC), not to give in to intimidation or blackmail by any individual or group over the recent Supreme Court judgment.
The party members from the 21 local governments of the state who converged at the State Secretariat of the party in Udoka Housing Estate, Awka advised the Commission to rise to the occasion and refuse to be cowed, by carrying out its responsibilities based on the rule of law.
In the statement signed on behalf of PDP supporters in the state by Engr. Chidi Oji and Andy Mordili and made available to newsmen, the members while warning that "enough is enough," called on the State Chairman of the party, Chief Ejike Oguebego to embrace peace, as "only peace can return the party to the path of glory in Anambra."
The press release reads, "Contrary to all the stories that have been peddled by this group, no court judgment held that the State Chapter of a Party can conduct primaries and submit list to INEC.
"No Judgment also held that the sitting members of the PDP from Anambra State emerged from primaries conducted by the Caretaker Committee. Anambra State should not be in the press for the wrong reasons. The court has spoken and we the Anambra people have spoken.
"For the avoidance of doubt, the PDP Legislators in the National Assembly are the Legislators that stood for elections and were voted for by the Anambra people. They should be left alone to concentrate and work in order to actualize the objectives for which we voted for them.
"Enough is enough!!! We say that there should be an end to their being distracted; there should be an end to misinformation. We spoke when we cast our votes for our legislators in the National Assembly, we are speaking now when we say that the candidates under Ejike Oguebego were never part of the electoral process, they did not participate in the election and therefore could not have been voted for.
"For the umpteenth time, please leave our legislators alone so they can affect our lives positively."
24 total views, 1 views today