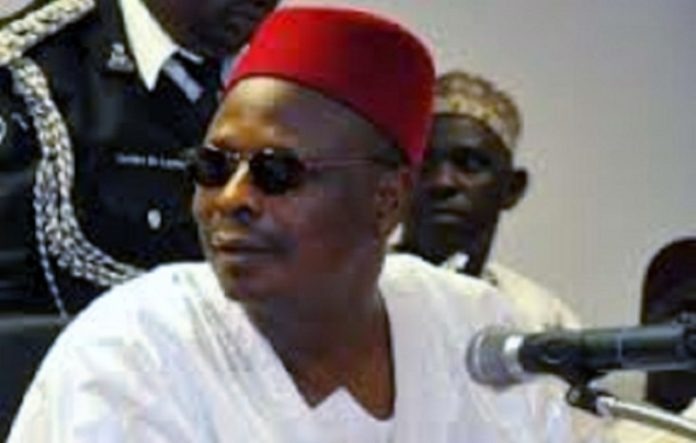 Advertisement
I was profoundly touched by the news report published in the Daily Trust of October 27, 2015 titled "Contractors want Kwankwaso probed over N200bn debt." The chairman of Kano state branch of the Nigerian Chamber of Indigenous Contractors (NCIC), Alhaji Auduwa Maitangaran, is reported to have disclosed that many members of the group died while others are in jail because of the failure by the state government to pay the N200 billion it owed them. The story aroused my sympathy; so I pray that relief will come to the poor contractors soon.
He blamed the immediate past governor, Engr. Rabiu Musa Kwankwaso, for failing to pay the debt before leaving office, thereby "crippling" the indigenous contractors and plunging them in abject poverty. According to him, the former governor paid only about 30% of the debt and left 70% unpaid by the time his tenure ended on May 29, this year.
Giving details, he said over 40 members died while 50 were jailed and about 100 hospitalized after suffering from stroke and other illnesses. Hear him: "Alhaji Idi Bilya our member died of heart attack due to nonpayment of his money and another member Alhaji Ibrahim Carpenter, who has over N50 million with Kano state government, cannot produce N5,000 now." The chairman therefore called on the Federal Government to probe the former governor with a view to getting more facts from him so that justice can be done to them. He then commended the incumbent governor, Dr. Abdullahi Umar Ganduje, for releasing N200 million to mitigate their pain.
Advertisement
It is clear from the foregoing that a breach of contractual agreement caused some local contractors to suffer from hypertension and other related ailments, following which many died and others were jailed presumably because they could not pay loans they obtained from banks to execute jobs for the government. Also, several others were hospitalized or impoverished by the breach of trust.
Without doubt Kwankwaso, now a Senator, is one of the best performing governors of Kano state. His construction of three flyovers and establishment of two universities have made him to stand out among equals. But he is not infallible; like all humans he must have made mistakes either of the heart or the mind. If truth must be told, the former governor committed errors of judgment which violated extant laws as they bordered on financial impropriety. We will come back to this momentarily.
However, as no one is above the law our leaders must always be ready to account for their actions. And we as followers must not, for whatever reason, condone wrongdoing by any leader. We should always insist on accountability and strict compliance with our laws. Otherwise we will be encouraging corruption and perpetration of illegality, and some of our leaders may come to believe that they could do 'anything' without expecting any form of retribution.
The story of the contractors has indeed touched my heart. It is a pathetic story that has raised many questions, the most fundamental of which are: How did all this come about? What is the cost of each of the main projects executed by the government? What were the sources of funding of the projects? Were government's expenditures commensurate with its incomes? How much debt was owed to individuals, groups or corporate entities? And why were the contractors not paid?
The notion that civil service rules allow borrowing of "funds from one sector to finance another," as claimed by one Alhaji Alin Jallaba in his defense of the former governor, is absolutely untenable. Alin might be thinking of "virement" or re-allocation of voted funds which in any case has to be approved by the legislature. This contrasts with "misapplication of funds" not contained in the budget, such as taking local council statutory allocations or pension fund entrusted with trustees to other uses. Doing this is an illegality and a fraud that breaches rules of financial management.
Invariably, resourcefulness and prudence result in skilful management of funds, while lack of them results in profligate manner of governance. Most state governments do not like revealing real costs of their projects. They just allow people to bask in the euphoria of seeing gigantic projects done for them. Although the cost of most of the mega projects were not made public, during the commissioning ceremony of Bandirawo city in February, this year, the former governor disclosed that about N45 billion was spent on the three estates, without giving breakdowns to authenticate the figure.
The main income of state governments is monthly statutory allocations from the Federation Account, with which they pay salaries and execute capital projects contained in their annual budgets. However, despite receipt of four years Kano government used the bulk of 44 local councils' allocations (roughly N340 billion) to execute its own projects. Also, hundreds of public assets including GP quarters and properties in Kano, Lagos, Kaduna and Abuja were sold for billions of Naira. Then there was over N4 billion misappropriated from pension fund to finance construction of housing estates. Last February also, 44 garment industries and 37 Micro Finance Banks were advertized for privatization, which must have fetched more billions of Naira. And discounting claims of astronomical rise in internally-generated revenue, yielding only God knows what, a few weeks to end of the former governor's tenure Amana Estate was announced to have been sold to a Chinese firm for over N5 billion.
Evidently, therefore, hundreds of billions of Naira (may be trillions) came to government coffers. I believe if there was sincerity and transparency the fund would have been utilized judiciously, causing minimal pain to people. Contrarily, projects were executed for political expediency without taking into account the dwindling resources at government's disposal. Besides cases of mixed priorities incurring huge expenditures speculations were also rife of alleged reckless spending during the electioneering campaigns, which many believe added to the financial predicament of the state government.
The issue of drastic fall in oil revenues accruing to Federal Government, cited as cause of state governments' financial woes, may not have caused so much anguish if resources were efficiently managed. As observed by political pundits, if state governments had "cut their coats according to their sizes" the problem of non-payment of salaries for months would not have arisen. Sufficient funds would have been available for them to meet their obligations, and the distress and deaths of Kano contractors, for instance, would have been avoided. All in all inefficient management, lack of transparency and failure to balance expenditures with income often result in fraudulent acts which may have unfavorable consequences.
Now Kano state is in quandary, and is very difficult for the new helmsman to govern. So far insolvency has forced Gov. Ganduje to seek for N40 billion as loan from the Federal Government to enable him sustain payment of salaries and pensions, and offset outstanding gratuities. The loan would also be used to complete on-going projects and settle a backlog of so-called "severance allowances" to hundreds of political appointees of the past government.
As for the debt, neither the former nor the incumbent governor revealed the total amount owed probably because they felt it was unnecessary. And if the contractors did not cry out after suffering from poverty the public may never have known the extent of the state's debt. However, now that we know the contractors alone owe over N200 billion and several of them suffer deaths and other forms of indignity, the federal government should wade in soonest in order to provide a lasting solution and save them and us from further penury.
Muhammad wrote from Hotoro, Tarauni LGA, Kano <aumo21@yahoo.com>