Press Release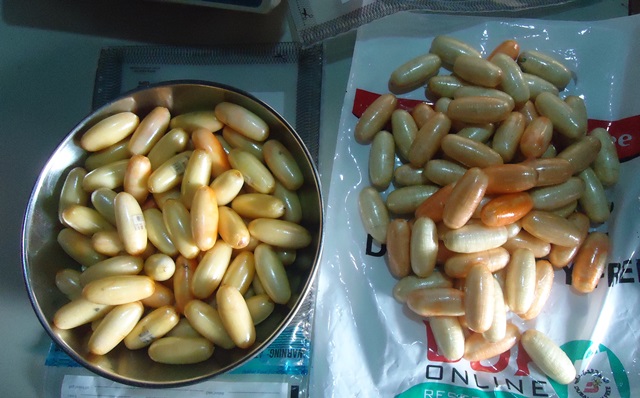 Officials of the National Drug Law Enforcement Agency (NDLEA) have arrested a student and four others for suspected drug trafficking. They were caught at the Murtala Mohammed International Airport (MMIA) Lagos over unlawful possession of 10.255kgs of narcotics hidden in garri (West African food made from cassava) and luggage. Two of the drug suspects were coming from Brazil with cocaine wile three others were going to South Africa, Dubai and Pakistan when they were arrested.
NDLEA commander at the Lagos airport, Mr. Ahmadu Garba gave the names of those apprehended and the drugs found in their possession. According to him, "26 year old student Okonkwo Daniel Anagor, was caught with 2.810kgs of Tramadol on his way to Dubai, Lawal Monsuru Ademola, 33 year old trader was arrested with 3.310kgs of methamphetamine on his way to South Africa while Ogbonna Donatus Chigozie was caught attempting to smuggle 610 grammes of cocaine to Pakistan. Two other suspects, Okoro Chibueze Augustine and Okpue Ernest Ifeanyi were caught with 2.575kgs and 950 grammes of cocaine from Brazil".
Okonkwo David Anagor who was to board Rwand Air flight to Dubai told investigators that he wanted to spend some time after his secondary school and further his education in Dubai. His ambition has however been scuttled following his arrest as well as criminal charges of drug exportation against him by the Agency.
According to him, "I was travelling to Dubai to spend holiday and further my studies but they called me from Dubai that somebody will give me garri in Lagos. When I got to Lagos, the person called me and gave me the bag of garri. This is my first time of travelling outside the country. At the airport, the garri was searched and 445 sachets of Tramadol were found inside the bag. That was how I was arrested". He hails from Ayamelum local government area of Anambra State.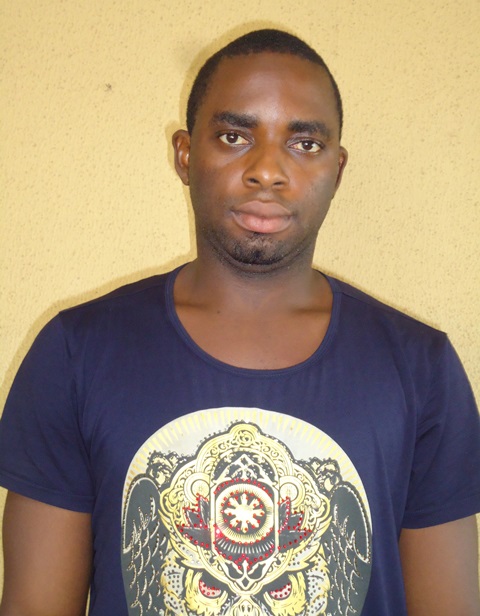 Lawal Monsuru Ademola, is a trader selling clothes at Marina Lagos. He holds a diploma in Computer Installations and Repairs at the Lagos State Polytechnic. His journey to South Africa was aborted as 3.310kgs of crystalline substance which tested positive for methamphetamine was found in his possession. The drug was neatly packed in 26 parcels in a false bottom of his luggage. Similarly, Ogbonna Donatus Chigozie was nabbed with 610 grammes of cocaine while attempting to board an Emirate flight to Pakistan.
Okoro Chibueze Augustine who was expecting N2.5 million described his arrest as a bad luck. In his words, "I have lived in Brazil for a year and six months. I have suffered trying to make ends meet in Brazil. I got involved in drug trafficking so as to start a legitimate business. I expected to have made N2.5 million from the deal. Unfortunately, my partner who would have collected the drug in Dubai failed to show up so I had to come to Nigeria with the drug. That was not the original plan. This is a bad luck and I feel so sad". He is single and hails from Imo State.
Okpue Ernest Ifeanyi who had lived in Brazil for a year said that he came to Nigeria for his traditional marriage ceremony. "I work in a restaurant in Brazil. I am 39 years old and I sincerely want to get married and have a family. In the process of trying to make more money, I was given 59 wraps of cocaine to take to Nigeria for N400,000 naira. Now I realized I have made a big mistake. I pray my woman will find a place in her heart to forgive me. I feel I am under a spell" he stated. He hails from Enugu.
Chairman/Chief Executive of the Agency, Ahmadu Giade while reacting to the recent arrests called on Nigerians to shun drug trafficking and promote peaceful coexistence. "Some of the lessons of Eid el Kabir are obedience and love. Let us love one another and obey the laws of the land by avoiding drug trafficking and abuse. This way we can promote safety and peaceful coexistence".
The NDLEA boss also advised the suspects to turn a new leaf and contribute to nation building.
All five suspects will soon be arraigned in court.
Ofoyeju Mitchell
Head, Public Affairs