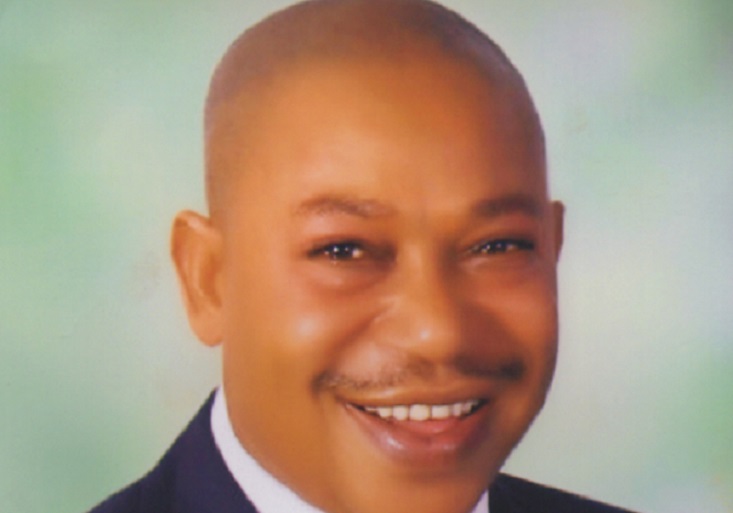 The speaker of the Imo State House of Assembly, Rt.Hon. Acho Ihim, has stated categorically that there was never any plot, imagined or contrived within or amongst the members of the State House of Assembly to impeach him or any of the Principal officers as speculated in some quarters in the state.
Rumours of a planned impeachment of the speaker and some principal officers became rife since fortnight following the alleged inability of the speaker to get the state governor, Owelle Rochas Okorocha to pay the House members their entitlements.
This, it was learnt, led to 18 members of the 27 member-assembly boycotting plenary sessions with most of the members accusing the speaker and the governor of starving them while those with cases at the tribunal complained of the inability to pay their lawyers to defend their cases.
The aggrieved lawmakers were said to have been having series of meetings on possible ways to remove the speaker and replacing him with one of the lawmakers from Okigwe South Federal Constituency.
But, speaking with newsmen in his residence weekend in Owerri after he emerged as the deputy president of Common Wealth Parliamentary Association, Ihim described the impeachment rumour as mere speculation meant to destablise the House of assembly, insisting that the house members were very much united as one family and could not have been involved in any impeachment move.
He stated that it was glaring that majority of the members of the Assembly were fully committed to delivering dividends of democracy to their various constituencies and would stand against any act that would throw the state into chaos.
Ihim insisted that majority of the house members were with him and that some even came to the airport to receive him after his victorious outing at the Commonwealth Parliamentary Association in Kenya.
While admitting that the House members might not have received hundred percent of their entitlements, the speaker said the governor was doing everything possible to ensure that the house and its members were not starved of funds despite the current economic situation in the country.
"This is just two months after our inauguration. Not even the federal government has cleared all that the National Assembly wants. The governor is a listening governor and he will not want the house to suffer", said the speaker.
On the ongoing outcry by the civil servants and pensioners in the state over months of unpaid salaries and pensions, Ihim urged the civil servants in the state to bear with state government, which he said never owed any worker throughout the last four years.
He assured them that the situation would surely get better to the point nobody would complain again of non-payment, saying for now, the state government was working according to available resources.
On his new position as the Vice president of the Commonwealth Parliamentary Association, Ihim expressed happiness that he emerged winner in the keenly contested position.
He disclosed that the state would host the association in 2017.
79 total views, no views today