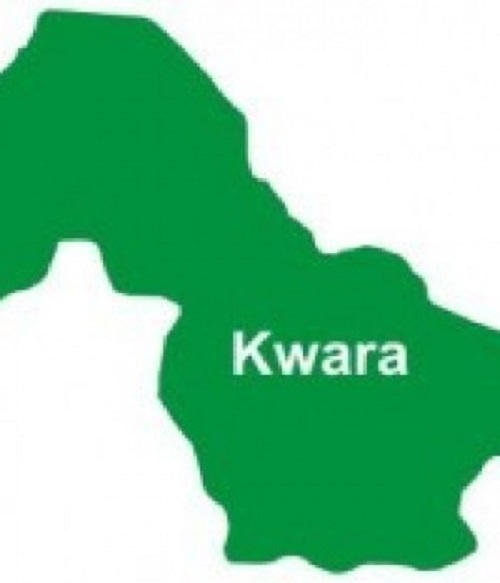 Change which we all saw as being imminent before the last general election as was crusaded by President Muhammadu Buhari, Senator Abubakar Bukola Saraki and others has been made realistic by some of its agents serving at federal and state levels. The entire constituents of Ilorin Northwest (Ajikobi/Alanamu) State Constituency of Kwara State which is the constituency of the Senate President of Nigeria and leader of Kwara APC, Sen. Bukola Saraki, covering seven wards viz; Ajikobi, Alanamu, Oju-Ekun/Zarumi, Ubandawaki, Adewole, Ogidi and Oloje wards of the state, stand to feel an effectual representation and good governance through their present representative at the State House of Assembly, Hon. Abdulrahman Abdulrafiu popularly called 'Leader or AA'. Hon. Abdulrahman has legislative experience as a fourth republic councilor from Oju-Ekun Zarumi ward and Majority leader of Ilorin West Local Government. That was the origin of his nickname 'Leader'. The constituency has indeed suffered from true representation in the hand of the immediate past occupant of the seat, who was described far and wide by constituents as 'a man with no legislative impacts, humanitarian strides and constituency projects'. In the last four years, the atmosphere of the constituency was as good as having a ghost as its representative at the State House of Assembly.
However, capability is truly at its climax in the choice of this present lawmaker who is widely described as an epitome of humility, an icon of brilliancy and a symbol of service to humanity by political and apolitical classes in the state. This is owing to the efficacies of some of his earlier people's oriented legislative motions on the floor of the house and constituents' based programmes which are unarguably towards bettering the lives of his constituents and Kwarans in general.
It is worth noting that in the earlier plenary of the 8th Kwara House of Assembly, it was this visionary parliamentarian who fearlessly moved a motion for the relocation of Oke-Kura and other Prisons from urban to rural communities. Removal of military roadblocks as being effected at Oke-Kura prison and some other military zones in the state which adversely pose pains and hitches on the lives of the citizens as well as their business activities was also encompassed in that pro-people motion. For toeing the lines of our leader and Nigeria Senate President on legislative duties which always tend to alleviate people off sufferings and himself being fondly addressed as 'leader', then is eulogistically coin for him and Senator Saraki, 'like leader like his leader'.
Besides his many quality legislative duties within the two month aged assembly, he has begun with some of human capacity development strides that are potent towards the empowerment and employment of teeming jobless youths among his constituents. These include his newly commissioned Information and Communication Technology (ICT) Centre set up at his Liason Office located at No. 91, Ibrahim Taiwo Road, Kwara Agenda Building, beside Society Generarale Bank Ilorin, which offers internet and computer services like printing, spiral binding, photocopying etcetera for his constituents at "No Cost". That would therefore ease the poor constituents who cannot afford exorbitant costs of online job applications, admission registrations, Computer Based Test (CBT) trainings, Project Report typing and printing among others. Constituents are however expected to present at the centre, their citizenship certificates as a proof of their eligibility as constituents. This free internet and ICT services surely are available on 12 hours basis (morning till evening) as standby generating set is provided. Another proactive initiative which is certainly efficacious and well-timed is the '3 months computer training programme' he designed to be hosted by all the seven wards one after another. He made it known to us that a conducive place for tutoring and practices will be located in a ward where all interested persons in the ward will be made to be computer literate and certified in three months, after which, it will be another ward's turn. By my own accurate calculation, it takes less than two years for the training to circulate all the seven wards. This is because the actual number of months for seven wards to enjoy a 3 months programme consecutively is twenty one (21 months), which is less than two years.   Other salient initiatives disclosed as components of his agenda and electioneering vows are; execution of constituency projects centered public interest, scholarship and educational aids, timely responsiveness and responsibility on unforeseen situations, agricultural support programmes, community health enhancements, facilitation of needed projects, apt empowerment programmes for widows, orphans, aged people, youths and destitute constituents among others. The man called leader has with the aforementioned agenda, justified his backers, who were in their thousands for the position before he was finally nominated by the Kwara APC under the leadership of Distinguished Senator Bukola Saraki . His commencement of office with transparency and openness of dealings is definitely of a shared ideology with Sen. Saraki who is the topmost parliamentarian in Nigeria today with regard to his #OpenNASS quest.
Conclusively, Hon. Abdulrahman was one of the candidates in the last general polls whose triumph was surer not only because his opponent was not politically grounded but because of his past goodwills and productive relationship with people irrespective of political doctrines and affiliations. In actual fact, many members and fans of Kwara PDP voted for him as against their party's candidate. This is because goodness begets goodness. In the last note, the end they say justifies the means. Meanwhile, the means through which he clinched the ticket and won were quite uncomplicated and the beautiful start of his duties –  excellent representation and performance are pointing to justifiable conclusion come 2019.  I, in an Oliver Twist spirit, solicit for constancy in the disclosed programmes and more of them from him and other leaders to the electorates. The note to which we snoop in Nigeria today, sounds that excellent performance is a must. That is, there is no excuse for performance. Of course, there is a high level of political enlightenment, where electorates now know what is accruing for governance and what is called good governance. So excellent performance determines the future political prosperities of leaders in this current world. Nigerians are now ready to challenge physically, any leader who wants to continue living in the past of mismanagement of public funds and bad governance. God's guidance and wisdom, are all i seek for Him, our Governor, Alhaji Abdulfatah Ahmed, our leader, Distinguished Senator Bukola Saraki and other leaders to lead us alright.
109 total views, no views today