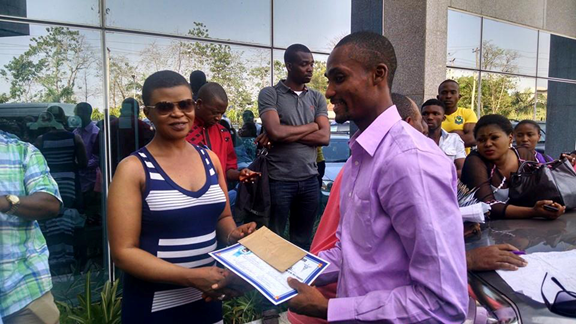 Office Of The President
Enugu USA, INC
The Umbrella Association Of All Enugu State People In The Americas
JANUARY 12, 2015
–
Distinguished Ladies and Gentlemen:
Greetings, and Happy New Year once more.
It is my utmost honor and pleasure to present to you the 2014 Enugu USA Medical Mission Report.
The Medical Mission was officially kicked off by the Commissioner for Health, Dr. George Eze on Monday, December 15, 2014 at the Golden Royale Hotel in Enugu, Nigeria. In attendance were all the returnees from the USA, totaling over 25 men and women who traveled from the USA for the sole purpose of carrying out the 2014 Enugu USA Medical Mission in Enugu, Nigeria.
Leading to the Official kick off, several meetings were held between the members of Enugu USA and different medical professional Associations in Enugu State. An orientation was held on Sunday, December 14, 2014 where all were acquainted with the different roles and areas of operation.
–
A special case in Ezeagu of a child born with what appears to be a second head attached to her head – Favor Onyebuchi.

She was referred to the hospital in Enugu and was admitted at the mother of Christ hospital. Enugu USA paid the hospital bill of N70,000.00 and visited child at the hospital on 12/20/2014

Favor Onyebuchi

Favor Onyebuchi
–
The mission ended with launching of Enugu USA "sweet sixteen" magazine and commissioning of Enugu USA office in Enugu
–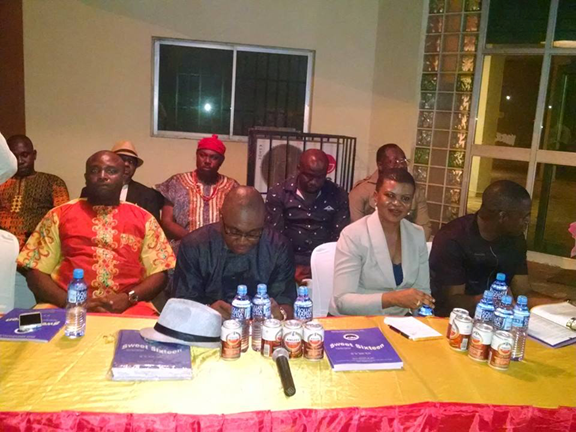 List Of Towns And LGA Visited With Dates:
DATES
AREAS
Monday 12/15/2014
Enugu East , LGA HeadquarterEnugu North, LGA Headquarter

Enugu South, LGA Headquarter

Tuesday 12/16/2014
Ezeagu, LGA HeadquarterIgbo- Eze North, LGA Headquarter

Igbo-Eze South, LGA Headquarter

Isi-Uzo, LGA Headquarter

Oba , Nsukka

Affah, Udi LGA

Wednesday 12/17/2014
Nkanu East, LGA HeadquarterNkanu West, LGA Headquarter

Nsukka , LGA Headquarter

Oji-River- Holy Trinity Church Inyi

Ehuhe- Achi Town

Awgu, LGA Headquarter

Okpanku, Town

Thursday 12/18/2014
Udenu, LGA HeadquarterAninri, LGA Headquarter

Mba Ogodo, Town

Agbani, Town

Egede, Town

Agbaja Umumba Ndiuno, Town ( Ist Visit)

Okpueze Umumba, Town

Obe, Town

Isigwu Umana, Town.

Iheaka Town, Nsukka

Iwollo, Town

Friday 12/19/2014
Uzo Uwani, LGA HeadquarterNsude, Town

Agbaja Umumba Ndi Uno, Town (2nd Visit)

Owelli Court Town-Awgu

Golden Royale Hotel ( Courtesy Mission to Staffs)
–
More photographs of the Medical Mission –
–
The 2014 Medical Mission was a resounding success in every way. There were about 265 Medical Professionals that participated in the 2014 Enugu USA Medical Mission. The members of the Medical Mission were well taking care of from the time they arrived Enugu till the last day of the Mission. We thank the Enugu State Government immensely for its efforts to provide the team first class hotel accommodation, feeding and security. We thank equally, the Local Government Chairmen and the Town Traditional Rulers who ensured adequate transportation for the Team to all areas of the State that were visited by the Team. Special thanks to Hon. Amechi Nwodo chairman UDENU Local Government for his financial support.
We thank most specially our individual donors and supporters in all aspect of the Medical Mission. We thank Hon. Chief Ikeje Asogwa, who provided two buses for the Medical Mission, commissioned Enugu USA's first office in Enugu, Launched the Enugu USA "Sweet Sixteen" Magazine and promised more support for Enugu USA in the future.
A special thank you message listing all the outstanding performances will be published in a separate release later this week. We thank everyone for all the support in making this an all round successful mission. Thank you.
Signed:
Chukwuma Ojukwu
National Secretary General
Sinachi Ugwuonye