Press Release
Lagos, Nigeria; Wednesday, 3 December 2014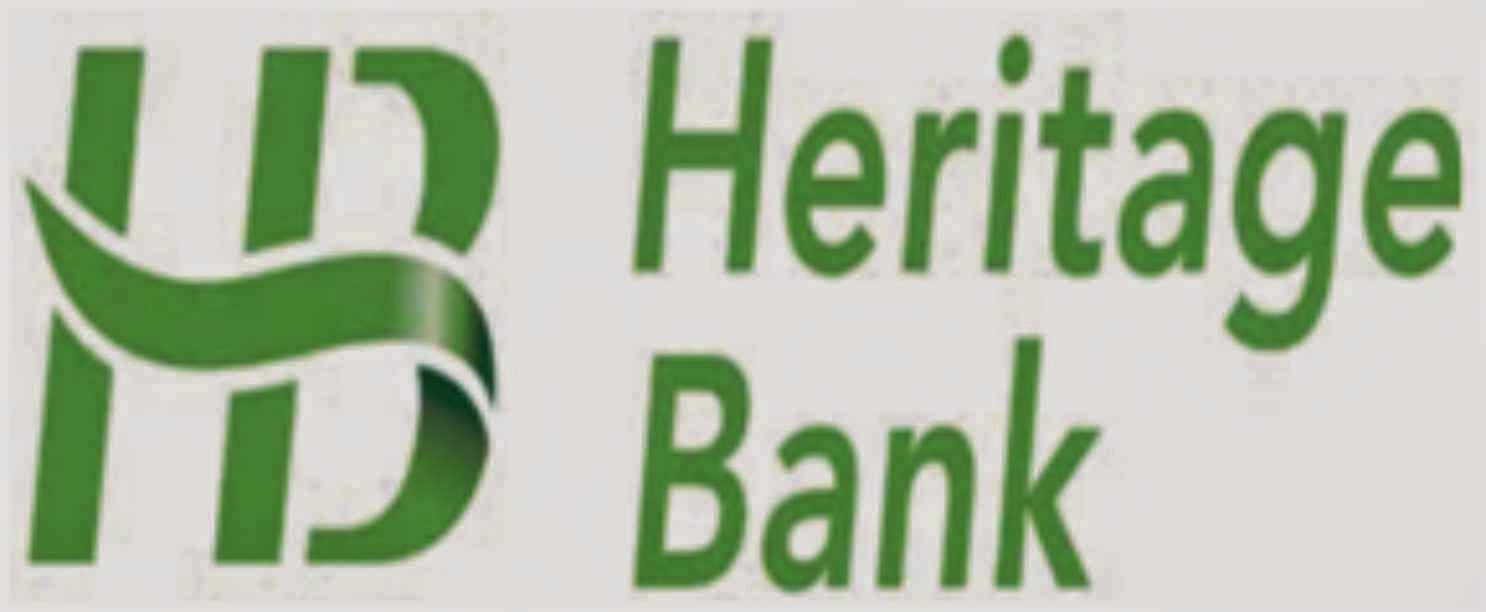 Heritage Banking Company Limited has introduced Nigeria's pioneer portable POS solution christened "PortaPOS" to ride on the mPOS revolution, which is fast gaining acceptance worldwide.
Aimed at providing a seamless payment channel for the bank's esteemed merchants, the Heritage PortaPOS is being introduced to address payment challenges within the retail payments space and also in support of the Cash-less Nigeria project spearheaded by the Central Bank of Nigeria.
The PortaPOS is a payment channel that performs the functions of an electronic point of sale terminal. Its implementation allows services and sales industries to conduct financial transactions, receive payments and provide value added services via a specialised app on their mobile phones, which in turn helps to improve customers experience and free up valuable real estate that would otherwise be dedicated to the regular POS countertop.
According to Niyi Adeseun, Executive Director, Manila Banking, Heritage Bank, "Today, small businesses and large retailers are turning to mobile point of sale (or mPOS) to increase sales and broaden their customer base. Existing large retailers are also adopting mobile POS solutions and integrating them into their current point of sales environment to enhance payment methods. The Nigerian retail and corporate market is undergoing a massive transformation in a battle for digital consumers who shop through a variety of channels, and as such expect a more integrated payment experience that is quick, seamless, convenient, and most importantly secure".
"Any Smartphone or tablet is compatible with the Heritage PortaPOS, via a free downloadable app. It is also cost effective, allowing a small business owner to conduct transactions and receive payments without having to invest in an electronic register or pay support licenses for software. Additionally, the solution is also extendable to cater for inventory management requirements of the merchant, so our customers can truly have a mobile business", Adeseun further revealed.
The Heritage PortaPOS which is free to all Heritage customers has several distinct features including ability to accept all EMV Chip & PIN cards, MasterCard, Verve, and Visa cards. It is portable and light (@ 120g only, as light as a regular mobile handset); it has long-lasting and rechargeable Li-Ion battery and syncs to phone and printer via Bluetooth technology.
Its benefits include being able to work with all networks; direct credit of payments into business accounts; triple receipt option (paper print, email, and SMS) and assured transaction security.
Heritage Bank was founded on a commitment to support its customers in wealth creation, preservation and transfer, and the Heritage PortaPOS is one of the numerous innovative ways through which the bank hopes to empower Nigerian merchants to truly maintain a timeless rhythm to their business payment needs.