Zimbabwe's generation capacity is expected to rise by 5,000 megawatts by 2020 on the back of several generation projects planned over the next few years, President Robert Mugabe said Tuesday.Addressing lawmakers when he opened the second session of the Eighth Parliament in Harare, Mugabe said Zimbabwe's generation capacity is set to leap from the current 1,000MW to nearly 6,000MW if all planned projects come on stream within the next six years.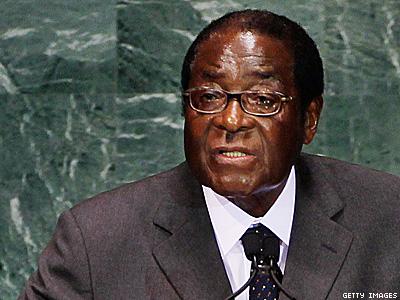 Mugabe said successful implementation of his government's five-year economic blueprint hinged on the provision of adequate energy to all sectors of the economy.
"To this end, therefore, various initiatives to boost power generation are at varying stages of implementation," Mugabe said.
Some of the projects include the recently commissioned Kariba South expansion project that would add 300MW to the national grid by 2017 and the Hwange Thermal Power Station expansion that is expected to add 600MW of power.
Zimbabwe has faced crippling power shortages wince 1999 which have largely been blamed on low investment in the energy sector and obsolete equipment at existing power plants.
–
Source: http://en.starafrica.com/news/zimbabwe-targeting-5000mw-of-additional-power-generation.html