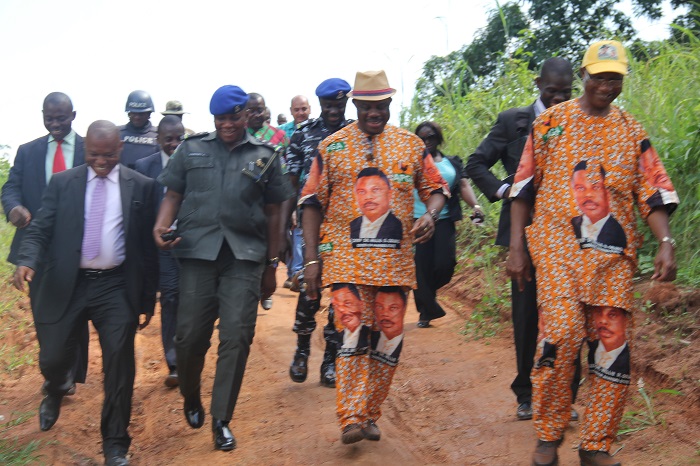 BY ABUCHI IFESINACHI, AWKA
As the All Progressive Grand Alliance releases time-table for primary elections nationwide today , there is no doubt that APGA in Anambra state is determined to reclaim her lost glory occasioned by the elopement of the ex-governor Mr.Peter Obi to another political party. Since the unforseen occurred in accordance with the saying that " the more you see , the less you know "' which is characteristic of Nigerian politics; the party in Anambra has resolved to always be on gaurd so will not longer beat the strongest again.This is currently the situation in Anambra state even as political activities get to its apogee heralding the 2015 general elections .
At the moment the All Progress Grand Alliance has commenced mobilization of the party faithful and supporters at the state , local government and ward levels respectively to ensure that therej are no loopholes its strategy and workplan for the 2015 general elections even as APGA has expressed its preparedness to conqure and capture the entire south-eastern states together with some other states across the federation . To ensure the realization of this ultimate goal , all the local government and ward chairmen of the party in all 21local governmenwt areas of the state were summoned to a crucial meeting at the governor's lodge Amawbia on Wednedday 22nd October 2014 to reconcile differences within the party at the grassroots . Over 500 APGA faithful converged on the governor's lodge Amawbia to jaw jaw on the wayforward .
Having gained access into the venue of the meeting amidst water-tight security , The 247ureports.com sought to know why the party had to start in earnest to map out strategies in preparatory to the 2015 general elections . First and foremost the chairman of the All Progressive Grand Alliance in Anambra State chief Akunwata Mike Kwentoh told 247ureports.com that it was pertinent that the party did the needful by attending to issues of paramount importance within the party fold . Chief Kwentoh said that the nation is on the verge of election and that political parties are strategizing to ensure transparency in the conduct of primary eletions.He further explained that the leadership of the party at the grass roots were summoned to the meeting to enable them present their issues for onward resolution and reconciliation to ensure that there are no stumbling blocks on the parties road to victory during next year's general elections .
The party chairman however expressed the party's firm resolve to conduct free and fair primaries which he described as the yardstick to win elections .He therefore made it categorically clear that APGA will not issue automatic ticket