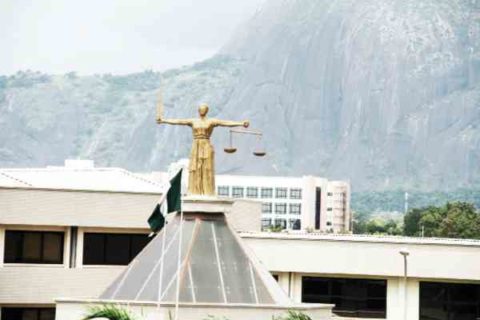 A 33 Year old Fine Art Teacher, Godwin Onoyiwa of Delta Career College, Warri has been sentenced to 14 years in jail with hard labour for raping a 9 year old female student of the school.
The Court presided over by Honourable Justice P. Onajite-Kuejubola of Effurun High Court handed down the 14 years old jail verdict on the Teacher after she pronounced him guilty of the one count charge of rape proffered against him by the State.
While delivering the judgement, the court stated that " …This act is a dastardly act that must be discouarged and it must not go unpunished. Male teachers whose parents entrust their wards in their care must desist from such act. I hereby sentence you to 14 years imprisonment with hard labour" the court held.
According to reports, Godwin Onoyiwa committed the offence on tjhe 23rd day of September, 2008 after the usual Extra Morale Lessons organized by the School for its students had closed. The victim (name withheld) who was searching for her missing school bag was lured inside the Teacher's office where she was defiled after being overpowered by the randy teacher who could not control his amorous desires that eventually landed him in jail.
The victim who gave a lucid account of how she was raped by the teacher while giving her evidence in court, told the court that she was warned not to disclose the evil act to anybody or else she will be severely dealt with. she said the teacher also threatened to fail her in her exams but nemesis caught up with the teacher when the mother of the 9 year old raped victim noticed the unusual behaviour of her daughter which prompted her suspicion.
"when I told him that I was looking for my school bag, he asked me to wait in his office so that he can get the the keys to the classroom my bag was locked. As I was waiting, he came and covered my mouth with his hands to prevent me from shouting and raped me. I even bit his hands" the little recounted.
The victim was said to have owned up to her mother after a tissue paper socked with fresh blood was recovered from her underwear. Medical examination conducted on her also revealed that she was raped as it confirmed that her hymen had been broken during the rape encounter.