PRESS RELEASE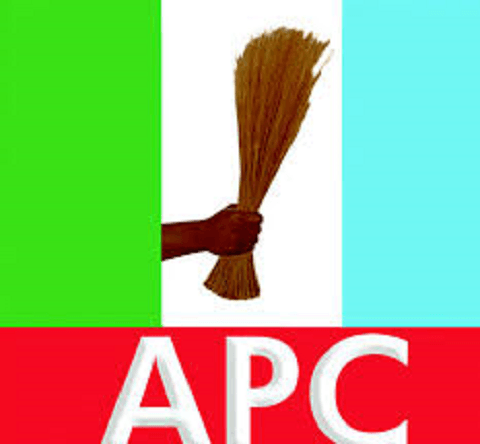 The All Progressives Congress (APC) in Rivers State has alerted security agencies in the state to be at alert following an apparent plot by the opposition Peoples Democratic Party (PDP) in the state to instigate the destruction of its Secretariat and turn around to blame APC for the act.
"We are alarmed by the allegation by Rivers PDP that APC agents are planning to attack the party's State Secretariat in Port Harcourt. We see this as a case of kite-flying by PDP as we do not have any such plans. Our belief is that PDP may be planning to sponsor the purported destruction and turn around to blame it on APC so as to whip up public sympathy in view of its diminishing fortunes in Rivers," said Rivers APC Chairman, Dr. Davies Ibiamu Ikanya, in a statement issued in Port Harcourt.
Continuing, Ikanya said in the statement: "Why should APC agents attack PDP Secretariat? PDP hardly exists in Rivers State and we have no reason to attack their makeshift State Secretariat. APC is the party in power in Rivers State and the party of Rivers people. Besides, we are a disciplined party which plays strictly by the rules of the game out of our desire to enhance democracy not only in the in the state but also across the country.
"We see this falsehood being spewed out by the embattled PDP State Chairman, Mr. Felix Obuah, and his propaganda mouthpiece, Mr. Jerry Needam, as an important clue, so we hereby advise the relevant security organs to take note and be watchful because if I know Rivers PDP leaders very well, they are planning to attack their Secretariat as a strategy to ask for more funds from their master, Chief Nyesome Wike, and his sponsors at the Presidency. Mr Felix Obuah and Needam have seen the desperation in Chief Wike over his unrealizable and unattainable ambition to govern Rivers State and are ready to milk the poor fellow dry as falsehood has become their trademark." With the collapse of the hotel business of Mr. Obuah and with Jerry Needam newspaper business outfit not yielding him much, they now see Chief Wike as their own Cash-cow, NNPC and ATM Card who whenever they are broke financially will come up with one funny report or the other hoping to rush to their banks for the usual transfers".
APC in the statement also alerted the general public that Rivers PDP and its leadership have set up a committee to embark upon the dismantling and destruction of all APC billboards mounted at very strategic places in the state. "We plead with security organs in the state to intervene and stop this good-for-nothing party from carrying out this wicked plot against a peaceful party like APC," the statement said.
APC said that the planned destruction of its billboards is part of a wicked plot by PDP to turn Rivers State into a theatre of war.
"We are aware that they are seeking the Presidency's approval to sack the incumbent Commissioner of Police, Mr. Tunde Ogunsakin, who just celebrated his 100 days of great feats and peace in Rivers State and to bring back their party member, CP Joseph Mbu, by the end of June, 2014 after all the other CPs contacted for this evil act to unleash unprecedented insecurity on the state turned down their plea. We also have it on good authority that they have succeeded in securing the approval and support of most of the militant warlords in the State with a view to destabilising the peace but we will resist every plot to return Rivers State to the dark days of insecurity," APC said.
It concluded by commending Churches and the good people of Rivers State "for resolving to ensure that PDP is formally buried by 2015 in the State because of their evil plot against Rivers State and her people as we wish to assure them that we will not disappoint them as they entrust their faith and destiny on us. Evil and People Deceiving People (PDP) can't be allowed to prevail on good, change and peace (APC)." God forbid!!!
Long Life APC!
Long Life Rivers State!!
Chief Eze Chukwuemeka Eze,
SSA Media and Public Affairs to the State Chairman, APC Rivers State