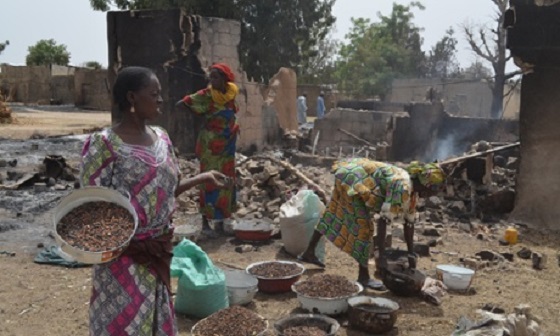 About 20,000 displaced persons from Ngala local government area of Borno sate, currently taking refuge in various camps within the Maiduguri metropolis, have said they eagerly want their town liberated in order to go back and pursue normal activities as general elections approaches, 247ureports.com gathered.
The displaced persons who spoke through a political leader from the area, Alhaji Abba Gambo said it is now barely 40 days to elections but federal government is yet to secure areas under the control of the Boko Haram insurgents.
"The seizure of our town by the Boko Haram insurgents, affects not only our social and economic lives but our political interest to exercising our civic right as citizens," he said.
Gambo, who thanked Governor Kashim Shettima for taking care of the IDPs, urged the federal government to liberate towns captured by the insurgents in order to allow all internally displaced persons to go back home and pursue their legitimate activities in their respective towns .