By Izunna Okafor, Awka
It was a committal of multiple offenses as an Anambra-based herbalist allegedly impregnated her daughter, buried his grandchild delivered by the daughter, and also used matchet to attack his wife and other relatives who confuted him for his crimes and atrocities.
The suspect, identified as Ifeanyi Ezenwankwo, a native of Agbiligba village in Nanka, Orumba North Local Government Area of the State, was said to have perpetrated the actions in conjunction with his son, Dumebi Ezenwankwo, who also joins him in his shrine.
It was gathered that the suspect, an alleged ritualist, repeatedly impregnated his 16-year-old daughter and also forced her into a series of secret abortions, until luck eventually ran out of them recently.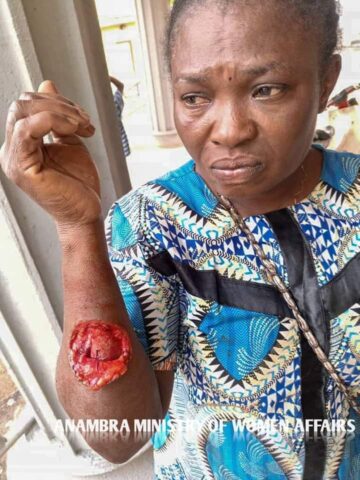 Disclosing this in a statement made available to newsmen on Thursday, the Spokesperson of the Anambra State Ministry of Women Affairs and Social Welfare, Chidinma Ikeanyionwu, said the culprit was immediately arrested by security operatives and the wife was rescued after the ministry was alerted to the development.
The statement read in part, "One Mrs. Ekwutosi Ezenwankwo, a woman from Agbiligba Nanka has been rescued from his alleged ritualist husband, Ifeanyi Ezenwankwo, for refusing to aid and abet his criminal activities.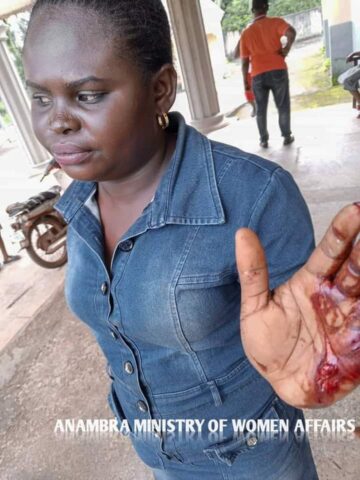 "According to the woman, the husband who is also a native of Nanka is always in the habit of impregnating one 16-year-old girl and afterward, aborts the pregnancies, but he ran out of luck when the said 16-year-old became pregnant again and the pregnancy could not be aborted.
"The woman had earlier observed what was going on between her husband and the young girl and had quickly warned that nothing should happen to the unborn child, a situation, she said made the husband hide the girl in his chambers.
"She also revealed that the husband also threatened to kill her, which according to her, has been a constant occurrence, citing instances where community members have rescued her from her husband anytime he embarks on the mission of silencing her.
"When she was asked what started the issue, Ekwutosi said that their problem started when the husband married another woman and ever since has not been contributing to the upkeep and welfare of the children."
Ikeanyionwu further disclosed that the culprit has been arrested and is currently in police custody while investigations are ongoing.