By Izunna Okafor, Awka
Miss Idimmachukwu, the Nnewi-born 9-year-old girl, who was maltreated and battered by her guardian, Mrs. Chinyere Ifesinachi, has been awarded a compensation sum of five hundred thousand naira (₦500,000) by the Anambra State Children, Sexual and Gender-Based Violence Court, sitting at the Chief Magistrate's Court, Awka, the state's capital.
His Worship, Genevieve Osakwe who presided over the court, said the defendant, Mrs Ifesinachi went contrary to the Violence Against Persons, Prohibition and Protection, Laws of Anambra State of Nigeria, 2017, in the treatment she meted out to the little girl in Onitsha where they lived.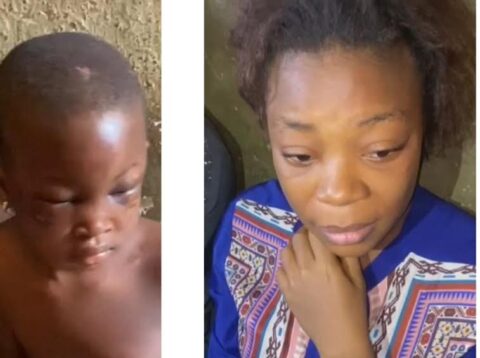 According to the court, the ₦500,000 the defendant will pay the little girl would be strictly for her education, and would be paid into a dedicated bank account to be opened in the girl's name.
The court further noted that the girl's mother and the Assistant Chief Registrar (ACR) of the Court, would be co-signatories to the account, adding that every expenditure to be made from the account must be accounted for, in order to avoid expenditures that are not related to the purpose of the money.
The court also adjourned the case to the August 2, 2023, for report of compliance to the order of Court.
Recall that the defendant, Mrs, Ifesinachi, who is 25-year-old mother of twin, was the woman who physically abused her House Help (the 9-year-old Idimmachukwu) sometime in May 2023.
She was said to have denied the underage girl education, as well as manhandled, tortured and battered her with pestle, cane, heated knife and other hard objects; after which she sent her to go and discard waste one early morning, before she was seen by some good-spirited individuals who rescued her.
The State's Ministry of Women Affairs and Social Welfare, led by Commissioner Ify Obinabo intervened on the matter, hospitalized and eventually retook custody of the little girl after a series of controversies occasioned by the involvement of a skit maker Lord Zeus who took the girl from the hospital where she was hospitalized in Awka, and transferred her to an Asaba hospital, in Delta State, before she was eventually recalled back to Anambra State by the Commissioner and her team.
The operatives of the Anambra State Police Command also arrested the suspect, who was eventually charged to court.
Meanwhile, the victim, Idimmachukwu had since been handed over to her family.