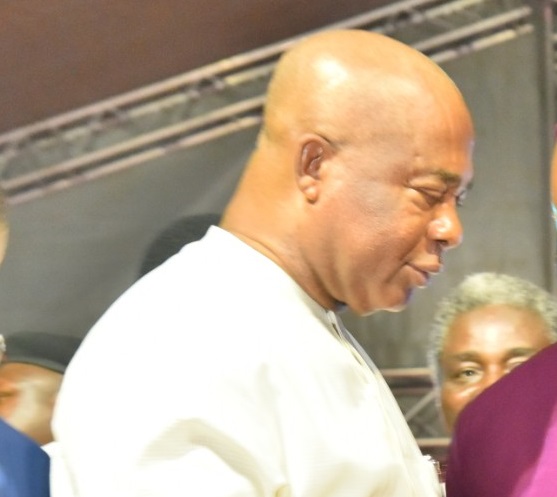 By Joshua Chibuzo Andrew, Owerri
Senator Samuel Anyanwu has called on the true owners of Imo state to join hands with him and the PDP to secure the state from the wicked grip of APC, saying that the big cut given to the state is causing serious bleeding.
Anyanwu had on Tuesday, promised to consult the human right commission to ascertain the authentic numbers of innocent Imo youths who were killed over insecurity menace.
Anyanwu, a PDP Governorship Candidate warned that should the people keep calm and allow the bleeding to continue, the state may go into extinction in less than 5 years from now.
He said this on Tuesday in Owerri, the capital of Imo state while interacting with media professionals at the All seasons hotels.
According to him, APC has lost the touch of the masses and therefore stopped according relevance to human lives, property, peace and happiness, noting that APC vision is in negation with modern development.
He wondered how a state that was governed by PDP under Chief Achike Udenwa and given high level of attention has become so badly injured that investors are unwilling to invest.
"Today in Imo, no body stays away after 6pm. This is to avoid stray bullets, kidnapping or killings. Every business in the state closes by 6pm because of insecurity. What is APC government doing in the state when the lives and property of the people cannot be guaranteed? We can't allow this menace to continue. It is because of this situation that forced us to step out to secure and make Imo safe again" he stated.
Anyanwu said that to achieve this objectives, all hands must be on deck across the three zones of the state, appealing to them to work as people in the battle field for survival to be able to make the state more safer and business oriented.
He urged all Imo persons not to panic over the level of Hope Uzodinma and APC rigging tricks in the state, assuring them that all their evil political antics against the state and its citizens would be demobilized to pave way for peace, unity, Equity, justice and fair play.