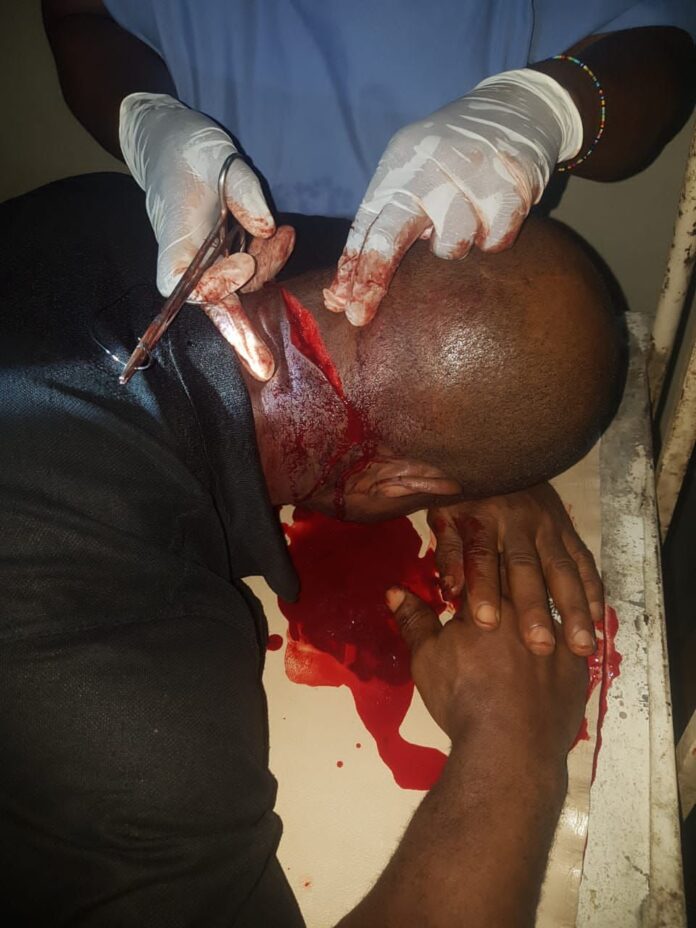 By Joshua Chibuzo Andrew, Owerri
Suspected bandits, identified as Kaduna boys had on Tuesday night allegedly slaughtered team of night Guards In Owerri, the Imo State capital city.
Eyewitness source who pleaded anonymity, revealed to 247ureports that the hoodlums numbering over twenty five, heavily armed were by 3:00 AM on tuesday engaged in a bloody confrontation with vigilantes operative of Umuihugba-Umuodu Autonomous Community in Owerri Municipal Area Council, Imo State.
Our correspondent gathered that the bandits were attempting to break into a phone shop located on Wetheral Road by Christ Church Junction, Owerri, before the intervention of the the night Guards.
According to the source, "The vigilantes had prevented the bandits from attacking the phone shop which resulted to a fight and one of the vigilantes who's name was not mentioned sustained a machete cut while the bandits fled the scene unhurt."
It was also gathered that the bandits armed with guns and other dangerous weapons had attacked Amawom Autonomous Community Vigilantes two weeks earlier.
A similar incident, according to reports has also reoccurred early hours of today, at Waterside Primary School Owerri where the bandits pounced on one of the Umuonyeche Autonomous Community Vigilante operatives, simply identified as Friday, and almost separated his neck from his body.
Meanwhile, Onyeishiala Owerri (the Custodian of the City), High Chief Reginald Ejiogu in collaboration with the traditional rulers of the five autonomous communities in Owerri Municipal Council, have held a meeting with the Hausa/Fulani Community in the state where it was admitted that some "kaduna boys" were behind the scenes.
The meeting held at the office of Barr Ndukwe Nnawuchi (SAN), where the Hausa community in Imo State, led by Alhaji Auwal Sulaiman who was identified as the head of the Hausa/Fulanis in Imo tendered unreserved apology to Owerri residents, over the unrest caused by the alleged criminals.
Alhaji Auwal, also promised to fish out the suspected bandits who are expected to be prosecuted according to the law.