By Izunna Okafor, Awka
An agency of the Anambra State Government, Operation Clean and Healthy Anambra, popularly known as OCHA Brigade, took many people by surprise as they stormed the streets of Awka, the State capital on Wednesday to enforce tax compliance by ensuring that the residents of the state and business owners pay their taxes to the appropriate authority as and when due.
The joint team of the Agency, during the operation, also arrested some suspected touts and miscreants allegedly terrorizing the residents, especially the motorists, at the different locations across the capital city.
According to a statement issued through the social media handle of the of the agency, also arrested during the operation were illegal park operators. The agency further said it combed Our line, Eke Awka Markeyy, through Zik's Avenue, and the then a detour at Aroma Junction, and UNIZIK Junction, through Okpuno axis.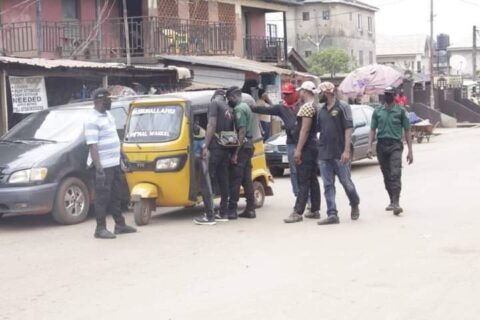 "The operatives of Ocha Brigade also made arrest of illegal park operators along the enugu-onitsha express way," the agency said.
"This is among series of arrest made so far to help stop multiple taxation, and touting, and to encourage tax compliance in the State. Prof. Charles Chukwuma Soludo-led Administration is focused on making sure that our taxes are put to work; and Ndi Anambra are advised to pay their taxes and adhere to policies that will improve the overall wellbeing of the people of the State," it added.