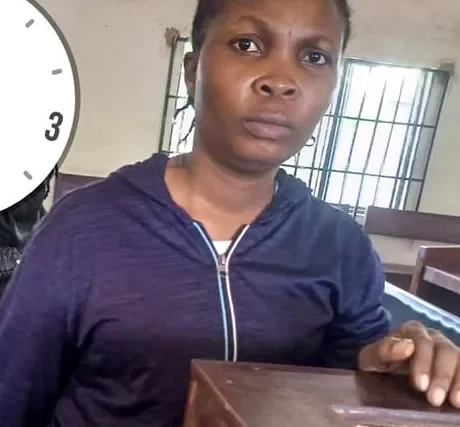 By Izunna Okafor, Awka
A 35-year-old woman, Mrs. Success James, has bagged 35 years imprisonment for offences bordering on child abduction, child labour, child exploitation and others related crimes.
Loading ...
Presided over by Chief Magistrate Genevieve Osakwe of the Children, Sexual and Gender-Based Violence Chief Magistrate Court, sitting in Awka, the trial held on Thursday.
It was gathered that the convict, Mrs. James, who had earlier been arraigned before the Court sometime in December last year, was prosecuted on an 8-count charge and was found guilty of seven, with their respective punishments and years of imprisonment.
She was arrested in Onitsha in 2022 for abducting four teenage girls and subjecting them to child labour and sexual exploitation. Her arrest was made after the four teenage girls were rescued by the State Commissioner for Women and Social Welfare, Mrs Ify Obinabo.
Aged between thirteen and fifteen years old, the young girls, who all hail from Akwa Ibom State, told the Court how Mrs. James lured into prostitution business by telling them that she had a job opportunity for them in Agbor, Delta state, where they would be selling drinks in a beer parlor, only to discover, when they got there, that they were actually going to be used for prostitution and and money making.
In his judgement the trial, Chief Magistrate Osakwe found the convict guilty of seven out of the eight-count charges she was charged on, the total punishment of which sums up to 21 years imprisonment, which she will serve straightaway. The Chief Magistrate also said there would be no option of fine for James.
In her reaction, Commissioner Obinabo expressed her gratitude for the speedy delivery of the judgement, and also hailed the court for the speedy. She restated the state government's resolve to continue to protect and promote the right and welfare of children and women.
She also revealed that the state government has enrolled the rescued young girls in schools and started training those who preferred skills acquisition.