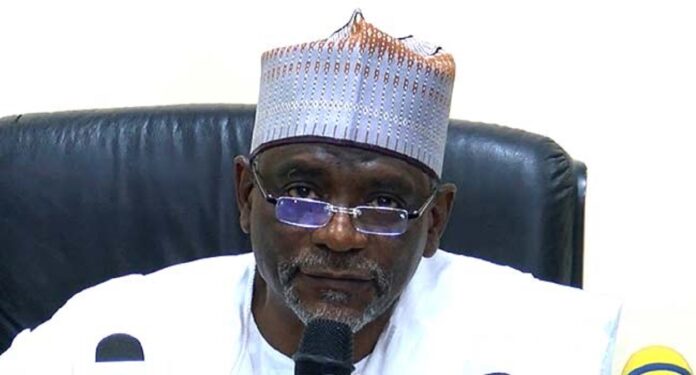 The menace of kidnapping which is continuously growing at an alarming rate is no doubt a war declared on education and government,relevant stakeholders, NGO's etc efforts in curbing the high rate of children that are out of school in the Northern region.

 The North in several reports has been found to be left behind in terms of education, compared to its counterparts in the South.

The first incidence of kidnapping in Northern Nigeria can be traced to the abduction of students from a girls boarding school in Chibok Borno State in 2013, where more than 200 female students were abducted by Boko Haram terrorist.

Accompanied by another that took place  in 2014, at GGSS Dapchi Yobe State. Sadly some of the students are nowhere to be found till date.

The recent rise of banditry activities in States such as Zamfara, Kaduna, Katsina, Sokoto has sent panic in the minds of citizens, as no one knows who might be the next victim.

Despite the recent appointment of new Service Chiefs by the President. The menace keep growing at an alarming rate.The Bandits do not only kidnap and set villages ablaze but have resolt to attacking Schools.

The recent attacks on various Schools is so heartbreaking and devastating.
Bandits invaded GSSS Kankara in December 2020 and kidnapped more than 200 students and later demanded for ransom.

 In a video that went viral on social media the students who appeared haggered,frustrated and exhausted were seen seeking for assistance from the government. The Bandits also warned that Western education should be stopped in Nigeria. After a series of negotiations the students were released.

 Sadly enough, barely a month to the kankara incident another attack took place in another boarding School in Kagara Niger State,where a lot of students and their teachers were kidnapped. The Students were later released.

Barely a month to the Kagara incident another one was recorded where a Girls boarding school in Jangebe Zamfara State was attacked and several students were abducted.

 The Students were released as usual the Bandits were paid but government kept denying paying them ransom. President Muhammadu Buhari promised that the jangebe attack will be the last.

Unfortunately on Thursday, last week in the night another School was attacked.this time its a tertiary institution, Federal College of Forestry Mechanization in Afaka, Kaduna State.

Reports by several media stations revealed that more than a 100 students were kidnapped 180 students have been rescued as 39 are still missing as the Comissioner of Internal security and home affairs of Kaduna State Mr Samuel Aruwan stated while speaking with BBC Hausa.

 Also GSS Ikara Kaduna State was attacked yesterday but fortunately the Amred Forces exchanged fire with the Bandits and in the end they fled.Aslo reports from several media relates how Bandits invaded another School in Birnin Gwari today and abducted 3 students and teachers.

All these incidents will no doubt sent shiver in the mind of parents and ward to keep their children out of school for their safety,which in turn will create a huge setback in several efforts made at reducing the level of illiteracy in the North.

While interviewing one of abductees from Jangebe school she told BBC Hausa that she won't go back to school until government has provided appropriate security in the School.

As Nelson Mandela said "Education is a powerful weapon with which we use  can to change the world". Therfore no nation can progress without education.

The North which boast of the highest population in the Country is far left behind in terms of educational and infrastructural advancement due to the high rate of illiterate among its masses.

Threrefore Government need to employ new tactics in addressing the issue of insecurity and attacks on Schools. So favorable environment where Students can learn without fear or panic will be established and also the masses will be confident in sending their children to school.

Hajara Abdullahi
Dept of Mass Communication
Bayero University Kano
Phlosopherquin162@gmail.