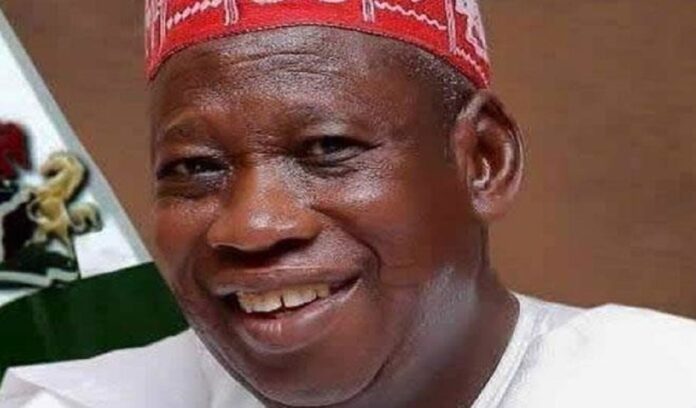 Kano State Governor,Dr.Abdullahi Umar Ganduje has says the doors of his administration are wide open for further collaboration with development partners all in an effort to improve delivery of qualitative health care services in the State.
He made the statement on tuesday while receiving donation and flagging-off the distribution of Personal Protective Equipments supplied by Lafiya Program through the Foreign,Commonwealth and Development Office (FCDO) to the Primary Health Facilities at an event held at the premises of State Drugs and Medical Consumables Supply Agency Headquarters in Kano.
The Governor represented by his Deputy Dr.Nasiru Yusuf Gawuna pointed out that this laudable gesture by Lafiya Program will strengthen the effort of the State and success recorded in curbing the menace of COVID-19 pandemic.
"This occasion is another milestone in our collaboration with partners and our government commitment to improve the lives of the people of the State through the establishment of effective and efficient health delivery system".
"Despite the prevailing financial crunch,we have since the inception of our administration consistently demonstrated our resolve to improve the health indices by implementing policies and programmes aimed at improving the health status of people of the State Ganduje said".
He then assured of judicious use of the donated items.
In her remarks,the Regional Coordinator of the Foreign,Commonwealth and Development Office Nigeria, Hajiya Nafisa Ado said the donation of the personal protective equipment worth over N82 million is meant to support the State Government in its effort of protecting the health and lives of people of Kano against the COVID-19 pandemic,therefore expect from us the second batch of PPE's worth over N280 million coming to the State in January next year.
She further explained that the FCDO has develop synergy with Kano State Health partners including WHO,UNICEF, Core Group,NCDC,African CDC and CHAI to regularly review the COVID-19 incidence Action plan to respond to emerging issues on the pandemic and also through our Lafiya Program we have supported Kano to secure N100 million grant from the World Bank.
The RegionalCoordinator of the FCDO applauded Kano Government on the success achieved in the control of COVID-19 transmission in the State particularly in the conduct of House to House community screening and testing,adding that they have confidence the support given will be utilized by the Government and the people of the State.