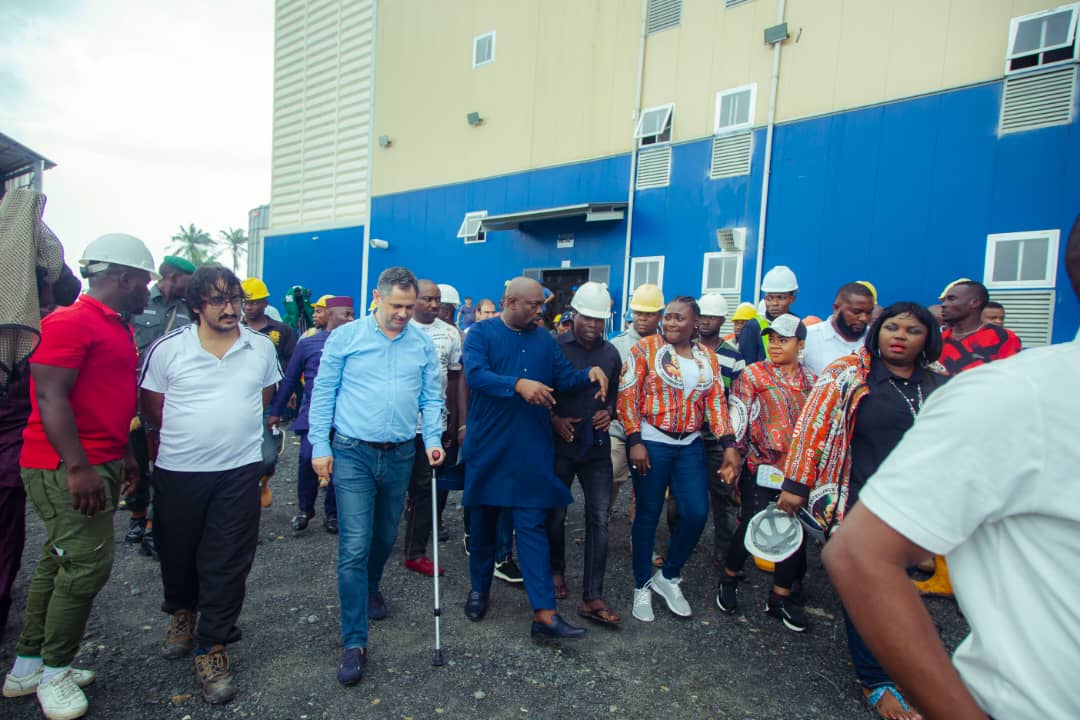 The Chief Executive Officer of Kings Flour Mill, Onna, Mr Onur Kumral has identified Governor Udom Emmanuel's industrialization policy and the peace attracted to the State, as major catalysts that have attracted numerous investments in the last couple of years.
Speaking while conducting the commencement of test run of the flour mill, Thursday, Onur said he and other investors were able to come to Akwa Ibom because the governor had formulated a framework to partner with private investors to bring their investments into the state.
"Governor Udom Emmanuel is the one that was executing the procedures and policies that's why investors like me are here, you cannot take it like 100 percent private investment, you have to take it like a coalition between the Government and the private Companies.
Mr Kumral who conducted the Commissioner for Trade and Investment, Prince Ukpong Akpabio and some journalists around the facility, went further to explain that by providing electricity, road infrastructure and security, the Governor has laid a solid foundation for emerging companies to thrive in the state.
"When I mean coalition I mean the mainstay which is the electricity coming to the investment and in Africa it's not possible to have electricity the day you want.
"His Excellency is giving electricity to us and roads. Well we said we need road he gave us road, before it took 1hour 40mins to get here from Uyo the capital city but now its 45mins only for me to come and have to see my people.
He said the location of the factory was so strategic as it afforded them easy access to the port and the market.
"We are so close to the port and we are so close to the market."
He said that the flour mill was very essential in a state like Akwa Ibom with a population of over 6.5 million.
"Can you imagine a state with a population of 6.5million doesn't have a flour mill and was depending on a basic food item, in few weeks this state will be independent on food.
"It's a coalition of not just the policies, executions and the investors who are willing to invest in the potential of Akwa Ibom State."
He said their first attraction to the State was the peace, and maintained that all around the world, the impression of Akwa Ibom is that of a peaceful place for anyone to reside and do business.
"As I always say the first attraction is the peace then other things come, nothing is more important than a Human being's life, so if you are safe then you will start thinking about business.
"I have stayed more than six months in Akwa Ibom State and believe me, my wife never called to ask me if I am safe or not, she just tell me that she misses me, nobody has any security concern abroad when you are living in Akwa Ibom State," he added.
The Kings Flour Mill, located in Onna is expected to produce 500 metric tons of flour each day, and is currently on test run.