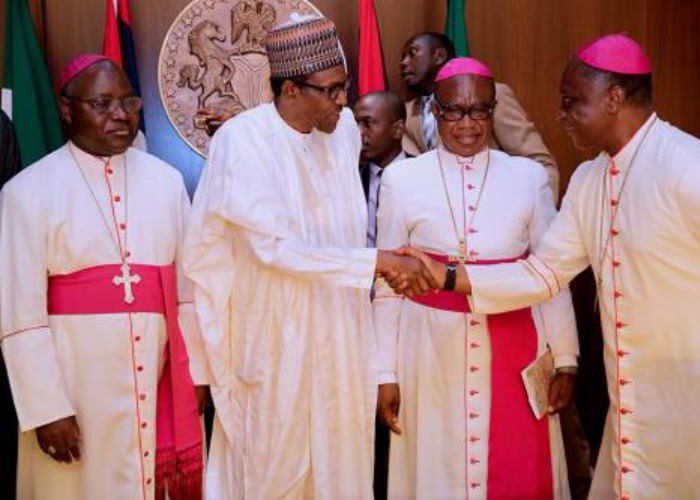 Advertisement
The Catholic Diocese of Jalingo on Friday decried the rising wave of insecurity in Taraba calling on the government to intensify efforts toward ending the menace.
This was part of a communique issued at the end of the 19th General Assembly of the Diocese held at St. Charles Borromeo Pastoral Centre in Jalingo,
The communiqué was jointly signed by Bishop of the Diocese, Most Rev. Charles Hammawa and Chancellor Very Rev.Fr Anthony Nzinang.
The communiqué expressed regret over the unfortunate incidents of communal and religious clashes in the state, resulting in many deaths and destruction of property.
Advertisement
"We condemn the present incidences of kidnapping and armed robbery in the state as well as communal and religious clashes.
"We are worried over these incidences, we call on government to intensify efforts toward stopping these crises and work out modalities for quick return of the displaced persons to their homes.
"These people who are displaced need help and government should provide relief materials to them and expedite action on their return to their homes as the new farming season begins,'' the communiqué said.
The communique also expressed gratitude to God for the successful conduct of the elections in spite of pockets of violence in some parts of the country.
It called on Christians in politics and governance to be guided by the morals of their faith and to use their mandate for the good of all.
Expressing worry over the incidences of broken marriages, the Catholic Diocese of Jalingo in a bid to curb the problem produced pastoral guide for proper pre and post marital catechesis.
It called on priests, religious and the lay faithful of the Diocese to ensure proper marriage catechesis and religiously implement the Pastoral Guide.
The News Agency of Nigeria (NAN) reports that the General Assembly which began on Monday had all the Catholic Parishes in the state in attendance.