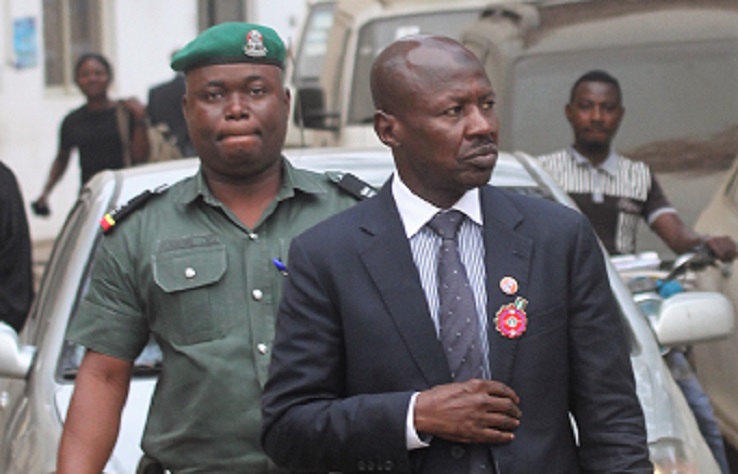 The supposed arraignment of the former minister of the federal capital territory and the current Governor elect of Bauchi State, Senator Bala Mohammed, by the Economic and Financial Crimes Commission [EFCC] may have fallen flat. This is judging by the nonappearance of the arraignment Judge and the prosecuting agency represented by the EFCC counsel, Wahab Shittu.
As a reporter from 247ureports.com arrived the Court premises and the court room [Court 26] at FCT High Court in Maitama at minutes after 8am, the court room was empty. The arraignment was officially scheduled to begin 8am.
At minutes after 9am, upon inquiry by 247ureports.com, court officials indicated that the arraignment Judge would not be appearing in today as earlier scheduled.
Meanwhile, the Governor elect of Bauchi, Senator Bala Mohammed has continued on his normal schedule. A source near the Governor elect indicated the Governor elect has proceeded to the presidential villa to join the induction ceremony in the Governor's forum.
The source indicated that the EFCC may have developed cold feet.