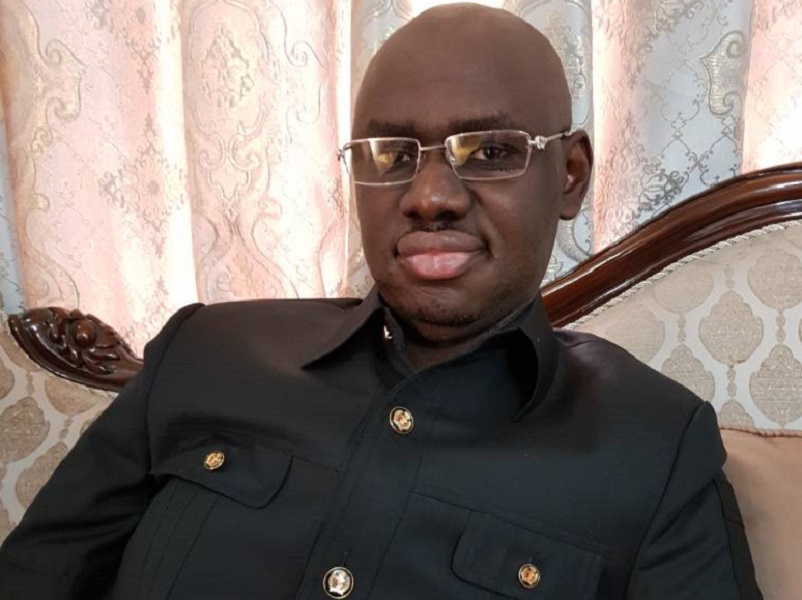 Loading ...
Former Deputy National Publicity Secretary of the All Progressives Congress (APC) has urged Nigerians to reject the recently unveiled #Next Level Campaign catch phrase for the 2019 General Elections by President Muhammadu Buhari and the leadership  of the APC.
Frank in a statement in Abuja on Monday described the campaign phrase as a total fraud since the APC have no concrete and beneficial achievements on ground.
He said that since no man can give what he does not have; embracing the deceptive campaign will be done at the nation's peril.
He said: "Under the Buhari/APC's administration, we have seen worst statistics of job losses, unemployment, economic stagnation, abject poverty, treasury looting, disobedience to court orders, intimidation of Judicial officers, dictatorship, selective anti-corruption fight, lies, intolerance, insincerity, outright tyranny, continuous breach of the Constitution, nepotism, cronyism and the  use of security forces to intimidate the National Assembly and the poor citizens of this country.
"Their Change Agenda has failed. The #Next Level Agenda is fraudulent. The last three and a half years has proved they don't have what it takes to chart a way forward for Nigeria. No man can give what he does not possess. They deceived Nigerians with Change Agenda, which turned out to be a change in personal fortune for themselves and their cronies.
"Be that as it may, I urge Nigerians not to touch the unveiled Buhari/APC's #Next Level with an electric pole. As far as I am concerned, this is a next level of fraud. A #Next Level in the empowerment of Boko Haram and militia herders to continue to kill, maim, torture, kidnap and destroy the property of Nigerians.
"This can only mean a #Next Level of vote allocation to the APC, disenfranchisement of Nigerians through vote buying, use of security forces to rig election in favour of Buhari/APC, intimidation of voters, harassment and illegal detention of opposition political leaders.
"This can only mean a #Next Level of empowering his cabinet to divert the nation's patrimony from budgeted allocation to their private pockets.
"This can only mean a #Next Level of diverting relief materials meant for suffering Internally Displaced Persons for their pecuniary gains. This can only mean a #Next Level of filling up key federal vacancies with candidates from one section of the country," Frank stated.
Frank noted that Nigerians are well aware of how Buhari/APC promised Change in 2015 and delivered cluelessness. He added: "The Change Agenda has been disastrous. It brought untold hardship, hunger, insecurity and death upon our people. The #NextLevel campaign gimmick cannot but be suicidal.
"We must reject the purveyors of the #Next Level and their trap which translates to increased confusion, ineptitude, job loses, insecurity, poverty, hunger, nepotism – appointments into key offices from one section of the country – poorer remuneration, inflation, capital flight, lower investment, total collapse of infrastructure – including power, water, roads, hospitals, etc.
"Buhari/APC have been notorious for total disobedience to court orders and refusal to adhere to the rule of law. The #Next Level cannot but herald a most draconian and tyrannical governance era in the country."
He urged Nigerians not to be deceived by Buhari/APC's public relations contractors who devised the #Next Level catch phrase because if they did not deliver on the Change Agenda – as evident across all sectors of the nation's economy and the poor quality of livelihoods across the country – the #Next Level would increase the present national misery.
"The future growth and wellbeing of Nigeria and Nigerians respectively cannot materialise by parroting a puerile #Next Level to hoodwink Nigerians for votes. The APC's government has failed and they are now set to take the country to the #Next Level of doom. God forbid!
"APC has dashed the hope of Nigerians. The #Next Level can only be a ticket to increased hopelessness. We can only avoid this bleak future by rejecting Buhari/APC and their #Next Level package of doom," he stated