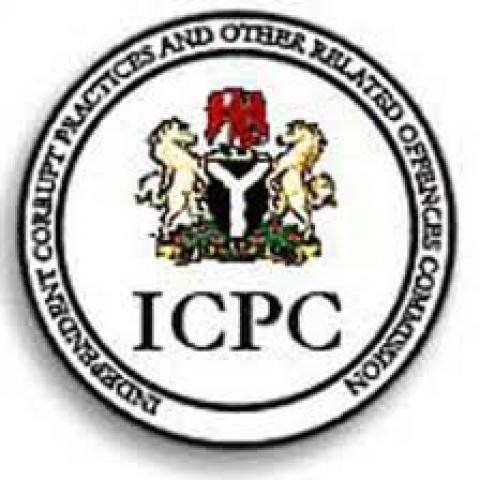 HEDA Partnership Contract With ICPC: The Unfortunate Outcome Of Harassment, Intimidation And Blackmail From Olanrewaju Led CSNAC – By Emeka Oraetoka
Last week, notable national dailies and online outfits were awash with news of collaboration between Independent Corrupt Practices and other related offences Commission (ICPC) and Human and Environmental Development Agenda (HEDA) to sensitize the citizens on the evil of corruption in Nigeria. the  report on the collaboration reads in part thus, — Independent Corrupt Practices and other Related Offences Commission (ICPC) have resolved to partner in order to boost the campaign against corruption, promote attitudinal change and build citizens ownership of the anti-corruption fight through resistance to corruption and other ills in the society. This agreement was reached after a meeting following a visitation by the civil society groups to the headquarters of the ICPC in Abuja on Thursday, September 13, 2018.The visitation team led by Mr. Olanrewaju Suraj, thanked the Ag. Chairman of the Commission for granting them the opportunity to discuss and exchange ideas on ways parties can collaborate in their common resolve to project a stronger front against corruption.—.
Although, on the face value, such partnership is a welcome development considering the negative impact of corruption on Nigeria; and if the partnership contract itself was not a function of harassment, intimidation and blackmail of ICPC by Suraju Olanrewaju led Civil Sociality Network Against Corruption (CSNAC). The NGO, according to Olanrewaju, is a network of more than 150 Non-Governmental Organizations (NGOs). Many Nigerians have demanded the identities of the NGOs that makeup this CSNAC from Olanrewaju, but he has so far, refused to make it available. Virtually, all the ministries, MDAs and parastatals of government are under constant harassment, intimidation and blackmail from Suraju Olanrewaju and his CSNAC, which many Nigerians believe is an amorphous outfit. For instance, the leadership of ICPC has come under attack from Suraju a number of times in the past, probably because the agency refused partnership proposals from these faceless NGOs under CSNAC. The question begging for answer here is why is HEDA seeking partnership contract with ICPC when he, Olanrewaju Suraju can use CSNAC to do that? Is it a case of hit them with CSNAC and then seek contract with HEDA? If HEDA is one of the NGOs that makeup CSNAC, is it an independent outfit? Or is Suraju Olanrewaju the Chairman of the over 150 NGOs including HEDA?
The only reasonable explanations to ICPC and HEDA collaboration from the perspective of well meaning Nigerians are that the Acting Chairman, Dr. Usman Abubakar, could be trying to impress the National Assembly (NASS) so that he can be confirmed on substantive basis, by being alive to his responsibility. The AG of ICPC may also be afraid of Olanrewaju's CSNAC, based on how he had attacked the leaders of the agency in the past; so, in order not to be in CSNAC's bad book, Dr. Usman Abubakar is probably trying to play safe.
In view of the fact that Nigeria now has a responsible President, ICPC would have been seen as aligning itself to cost cutting policy of President Muhammadu Buhari's administration as demonstrated severally by action. For instance, when the President had to make use of sachet Milo for his breakfast, it was a clear message of his administration's direction in terms of prudent management of funds.  In the like manner, the agency would have collaborated with the National Orientation Agency (NOA) to attack corruption. If ICPC had partnered NOA, cost would have been saved, the necessary audience would have been targeted and reached, and the humongous amount involved in this forced collaboration, would have gone to other areas of attention.
It has become imperative for Nigerians to know that Suraju Olanrewaju led CSNAC/ HEDA had in the past harassed, intimidated and blackmailed leaders in the Presidency. Office  of the Secretary to Government of the Federation(SGF), persons in PMB's office like, Abba Kyari, Mamman Daura, the Attorney General of the Federation, Ministry of Finance, National Judicial Council (NJC), Police Service Commission (PSC) and the Judiciary. And this writer will not be surprised if these motioned government establishments succumb to Olanrewaju led CSNAC's harassment and award partnership contract to HEDA or any of the over 150 NGOs Olanrewaju said he has under CSNAC.
The Dr Usman Abubakar led ICPC is advised to shun any collaboration with Suraju Olanrewaju led CSNAC/HEDA as it may be counterproductive eventually. Besides, it amounts wastage of tax payers money, more so, as NOA can best handle collaboration of this magnitude. There is no doubt that an honest platform would have been provided if ICPC had sought collaboration with NOA. If civil society organizations involvement was necessary in the collaboration, NOA would have been in better position to identify patriotic NGOs towards this task.
Emeka Oraetoka
Information Management Consultant and Researcher
Wrote in from Garki-Abuja
e-mail:oramekllis@lycos.com