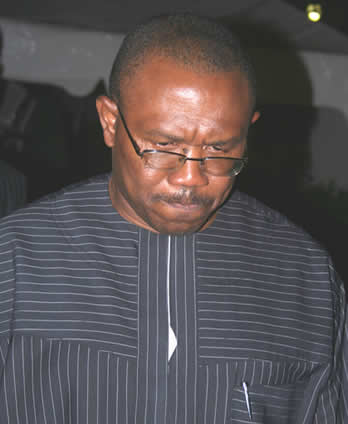 Democracy Group Condemns Intersociety And Civil Liberties Organizations
….Dissociates from South East Rights Group Coalition
By Ekene Okoye
Renascent Anambra Transparency Democratic League (RATDL), a socio-political transparency advocacy group based in Awka, Anambra State has condemned the attack on Governor of Anambra State, Chief Willie Obiano by some persons parading as South East Based Coalition of Human Rights & Good Governance Organizations (SBCHRO's), describing the action as unwarranted and demeaning to civil society and antithetical to democratic ideals.
A statement signed by the National Coordinator of RATDL, Comrade Chuma Nweke, Saturday stated that the said coalition spearheaded by Int'l Society for Civil Liberties & the Rule of Law led by one Emeka Umeagbalasi, and his friend in Civil Liberties Organization South-East zone, Aloysius Attah cannot claim to represent "South East civil society  and good governance organizations," especially when it is embarking on a sponsored muck-cracking scheme in furtherance of the political aspiration a benefactor.
Comrade Onwuka said that RATDL is worried by the hasty conclusions drawn by the said coalition in their claim that "Anambra State and South East lost N90 investment to Ogun State" when a little investigation would have shown that nothing of such magnitude ever featured in Anambra let alone other states in the region. According to RATDL Coordinator, it is surprising that an allegation by a private individual with political undertake was latched-on and escalated on various platform thus fuelling the rumour mill about lost opportunities that never existed, as well as dragging the name of a state chief executives into matters that does not in any way concern them.
RATDL further stated, that it is important that as we get closer to another round of electioneering campaign, individuals or groups with partisan inclinations should step out into the ring and declare intentions and where necessary align with persons of their choice without exposing the civil rights groups and pro-democracy organizations to ridicule.
Whilst we do not hold brief for the governor of Anambra State or any other state in the South East, we wish to make it clear that dabbling into trivialities let alone issues with political undertones will not serve any of us well and should be avoided at all cost. We therefore call on Intersociety and Civil Liberties Organization and others who may have been rallied into the said coalition to save themselves such avoidable embarrassment.