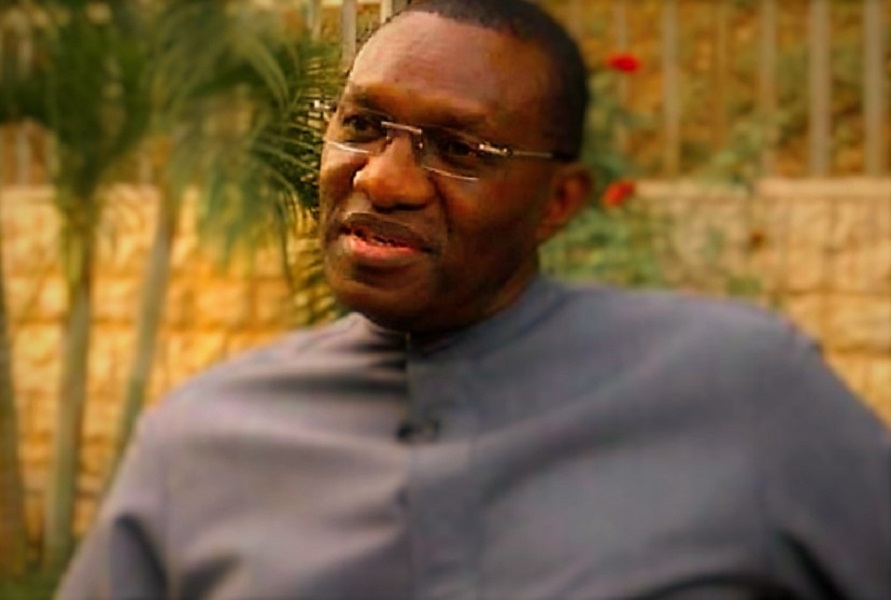 Chukwudi Kanu – The Iroko Standing Between Andy Uba And Extortionists
An unsigned article which has gone viral, has someone, either working for himself or for someone else, attempting to impugn the integrity of Mazi Chukwudi Kanu, a top member of the Igwebuike Campaign Organization, the political platform of Sen. Dr. Andy Uba, the senator representing Anambra South senatorial zone.
In the article, the ghost writer threw a blanket accusation on all the aides of the senator, describing them as traders, who are incompetent and unqualified in their different jobs. The writer didn't mention names and we wonder if in his clime, success is measured by achievements or by verbosity. Any attempt to deny the valued contributions of the senator's aides in his string of successes reeks of malicious grudge.
After asserting this grudge, the writer embarked on his real assignment, which was to pull Chukwudi Kanu down. Some of the accusations against Kanu were hilarious and exposed the writer as petty, jealous and fickle minded. Mazi Kanu was accused of bragging to be richer and bigger than his principal, Sen. Andy Uba.
This accusation sounds like the Shakespearian tale told by an idiot, full of sound and fury but signifying nothing. Kanu is a chieftain of the senator's campaign organization and couldn't have made the statement. If he was richer and bigger than his principal, he should not be working for Sen. Uba but the other way round. That Kanu continues to perform his duties as a grassroot mobilizer for the campaign organization contradicts the writer's falsehood and exposes the accusation as a product of someone's hallucination.
The next accusation was that Kanu is proud and arrogant and denies delegates access to Sen. Uba. This accusation is bizarre and against the run of common sense and good reasoning. However, it has been noted, especially among desperate favour seekers and extortionists, that whosoever, people like this writer or his hirer couldn't intimidate or manipulate, they tag arrogant and proud. Very often, these gold diggers target successful and benevolent public officials like Sen. Uba for serial extortions. If this committed member of the senator's campaign organization successfully shields his principal from these scavengers, he needs commendation and not reckless and distractive accusations from a failed conman.
It is laughable and infantile to suggest, that Mazi Kanu denies delegates access to Sen. Uba. It is so because a true APC delegate knows when and how to meet with the distinguished senator, and it is uncharitable for any person to accuse Kanu of sabotaging the process because the process of the senator's meeting with delegates or delegates meeting with the senator, are distinct and without any interference from him. Someone is desperately attempting to give a dog a bad name. But good enough, in this case, the dog has a good name and the owner knows that. I advice this faceless writer to abandon the doomed project of sowing confusion in the Igwebuike camp. Dirtier desperadoes had tried before and failed woefully.
It should however be noted, that it is not Kanu's duty to screen visitors for the senator. Someone else does the job without Kanu's encroachment. These misguided aspersions on the integrity of this indefatigable strong man of the Igwebuike Campaign Organization cannot slow him down because his successes as a top member of the organization make these tantrums only good for the garbage bin.
The writer was however right when he said that Mazi Kanu maintains a hard-line posture and claims to be the man behind the scene. The truth is that being a major powerhouse in a very successful campaign organization as Igwebuike means hard work, consistence, focus, energy, drive and precision. These are what Chukwudi Kanu brings into Igwebuike as a hard-line supporter and grassroot campaigner for the Andy Uba brand. If he had been softer, faceless writers like this one, would from behind their masks, still call for his sack. Moreover, if an acknowledged strong man of a campaign organization that won a Senate election, won the rerun and won again after four years does not answer the "man behind the scene", who then should?
The writer didn't know that the hackneyed use of Old Aguata Union (OAU) to cause mischief is a strategy that doesn't glow again. Even members of the Union are aware of the nefarious activities of doomsday politicians and their lackeys, like this faceless writer, who are intimidated by the unity of the OAU.
The Union consisting of three LGA's is bigger than one individual and has consistently identified with Sen. Andy Uba, as a true son, in whom it is well pleased. Attempting to use Chukwudi Kanu's name to stoke the embers of disunity in OAU is a shameless advertisement of moral bankruptcy.
Finally, the inability of the writer to sign the article, so that people would know his identity, makes him a coward, a rabble rouser, a hired jobber and a conman, whose fraudulent initiatives may have been threatened or thwarted by Chukwudi Kanu's mere presence.
I advice this masked writer and his ilk not to be pushed around by the fears of Chukwudi Kanu but to be led by Kanu's outstanding contributions into the Igwebuike political family. That is, if as purported, the writer and his masked group truly admires Sen. Andy Uba and wishes him success.