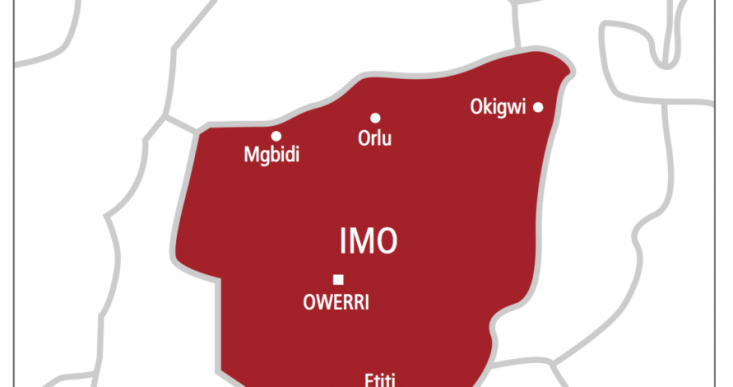 2019: APC, PDP Back Okewulonu For Okigwe Senate
The coast seems clearer for the former Secretary to the Imo State Government, Chief (Barr.) Chris Okewulonu, as the people of Okigwe senatorial zone may have decided to reject political party affiliations and collectively resolved to ensure that Okewulonu emerges as the Senator for the zone come 2019.
According to a Chieftain of the All Progressives Congress (APC) and former Special Adviser on Security to the Imo State Governor, Chief Zik Martins Nnadozie, "Okigwe Zone is going for the best material this time and that is Okewulonu. We are no longer concerned or preaching political party affiliation but capacity, reliability and accessibility. Okigwe zone has remained stagnant due to bad representatives we always send to Abuja because of party affiliations but that has ended. Today, it is now about the individual and not necessarily the party that matters. Majority of APC members in Okigwe zone have signed on to Okewulonu's Senate bid".
Nnadozie argued that "though I am an All Progressives Congress (APC) Chieftain in Imo State, I and my people have decided to vote for competence and quality representation as embedded in Chris Okewulonu of the PDP". He said he owes nobody any apology for the decision taken by his community where he is their 'Life President General', stressing that Okigwe people will no longer be swayed by parochial sentiments.
The APC leader urged the PDP leaders, elders and stakeholders in Okigwe zone to avail Okewulonu of their party's ticket at the primaries, and leave the rest for the entire Okigwe people to decide. "I implore PDP to be wise and give Okewulonu the party's candidacy and then leave the battle for us. Okigwe zone must be heard and heard very well in the Senate. No more bench warmers and on-lookers in the Senate." Nnadozie opined.
In his own reaction, the member representing Okigwe North in the House of Representatives, Hon. Obinna Onwubuariri, lamented that if he had somebody of Okewulonu's pedigree as Okigwe Zone Senator, he would have recorded tremendous success in the National Assembly.
Onwubuariri contended that "Okewulonu has experience, capacity and knows the terrain very well. He is the kind of material the people of Okigwe Zone need as Senator in the National Assembly".
He appealed to the PDP delegates to vote for Okweulonu because of his outstanding qualities stressing that "I am convinced that he will do us proud".