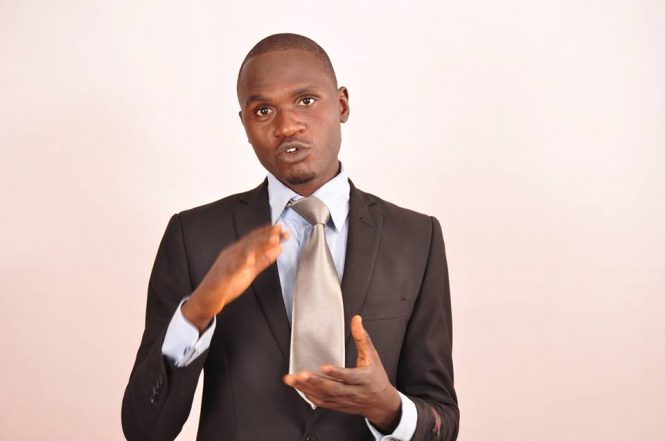 Threat From Kwara State Govt Against Me
Loading ...
It is has been brought to my attention that the Kwara State government
said it is looking for me over some issues pertaining to the
activities of Kwara Must Change.
Mr Tunji Buhari, All Progressive Congress (APC) State PRO made it
known today on Royal FM radio station in Ilorin, the Kwara State
capital.
The APC State PRO was responding to Kwara Must Change demand on the
Kwara State government to prosecute Director of Harmony Holdings
Limited Mr. Bayo Sanni, who has been indicted and found culpable in
some criminal behaviors by a resolution of the Kwara State House of
Assembly (KWHA).
The KWHA had found that Mr Sanni had abused his office and allocated
to himself, properties belong to Kwara State government without any
due process. The house of assembly also established that Mr. Sanni had
been receiving government money, such as rents, dues, charges and
others in his personal account, which is in gross violation of lay
down rules and regulation.
However, rather than recommend among others, the prosecution of Mr
Sanni for his alleged acts of criminality, the KWHA simply ordered the
culprit to pay back N20million for a land he unlawfully acquired, a
development strongly condemned by Kwara Must Change.
In the process of trying to defend Mr Sanni and exonerating him of any
wrong doing against the KWHA resolution, the APC state PRO revealed
that the state government is looking for Abdulrazaq O Hamzat for
misleading the public in connivance with Sahara Reporters.
It is on this basis that i am asking, why is the Kwara State
government looking for me, if indeed they are looking for me? For what
purpose and to what end? Is the APC PRO saying we cannot make demands
from government to prosecute an alleged criminal who  stolen assets
and resources belonging to the people of Kwara?
While i understand that people like Mr Buhari may have benefited from
this racket, I do not expect him to come on air to brag about their
acts of criminality, I expected him to be humble and cover his face in
shame. While I would also have ignored the baseless threat against me
coming from him, I am reminded that the same man was one of those
accused of masterminding the kidnap and dehumanization of one of our
comrade, who was kidnapped at the Kwara State High Court few months
ago in a case involving the Senate President, Bukola Saraki and Sahara
Reporters. I am therefore bringing this to public knowledge for the
records, without fear whatsoever.
Let me make it pointedly clear, that I am not in anyway scared of the
threat of arrest by Mr Buhari, who has now become the spokesman of the
alleged criminal that stole Kwara State dry. As a matter of fact, this
threat is the antidote needed to propel me and my comrades into more
action, in ensuring social justice in Kwara State.
I reiterate, on behave of Kwara Must Change, that Mr Bayo Sanni must
be prosecuted for his mindless abuse of office and should the
government fail to act right, the people would take it upon themselves
to force an action.
Thanks
Abdulrazaq O Hamzat
Kwara Must Change