Saraki Departs Nigeria Aboard Arik Air
–
Loading ...
…To Address Ghanaian Parliament on "Good Governance in Africa"
President of the Senate. Dr. Abubakar Bukola Saraki, this evening, departed Abuja, Nigeria to Accra, Ghana aboard an Arik Air commercial flight.
Saraki, who is the Chairman of the Nigerian National Assembly, has been invited by the Speaker of Ghana's parliament, Rt. Hon. Prof. Aaron Mike Ocquaye, to address the parliament on the commemoration of the country's parliaments celebration of 25 years of uninterrupted parliamentary democracy. 
Recall that on Wednesday, the President of the Senate, read a letter from the Ghanaian Speaker on the floor of the Senate, wherein the Speaker stated that his country's parliament was planning a symposium to commemorate the occasion, and he was inviting Saraki it speak on "The Future of Good Governance in Africa."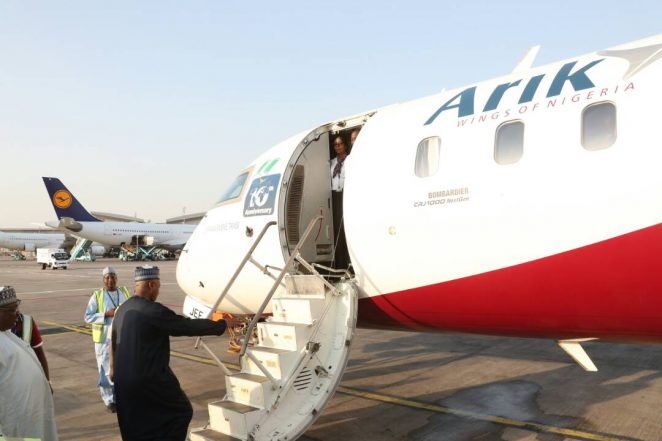 –