Popular Nollywood Actors That Are Fading Away
–
Loading ...
Nigeria movie industry, Nollywood, has recorded unprecedented growth over the years, and with it has come the reality of actors struggling to keep up with the pace of events. Some actors who once starred on our screens, week-in week-out have all of a sudden fallen off, to the shock of their fans.
In this story, we take a look at some of these actors who were once movie kings and queens and have all of sudden gone under the radar.
Liz Benson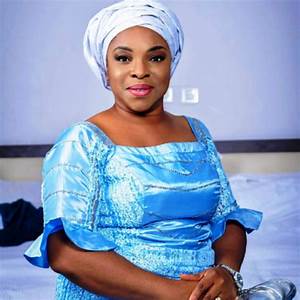 Featuring in that television serial, "Fortunes", in 1993, brought her fame and fortune. At about the time of her spectacular rise to stardom, the Home video culture was not as popular as what it is today.
Coming to prominence with "Glamour Girls" in 1994, Liz Benson has appeared in countless films that her face is better known than that of any other actress during her time.
Some of the movies where she played the leading role included "True Confessions", "Shame", "Yesterday, Evil Men 1 and 2," "Trial", "Pureman", "Scores to Settle", "Izaga", 'Chain Reaction', "Sunset in Africa", "Stolen Child", "Burden" and many others.
A resolute and courageous actress, Liz lost her husband when she was in her mid-20 and unlike some women whose world would crash after such tragedy, she has faced life struggles and successfully raised the three children all alone as a single mother. She has made a huge name for herself in acting.
Checks revealed that she eventually got remarried to Bishop Great Emeya, in 2009, in Warri, Delta State. It has been rumored that she is planning a stage come-back to Nollywood, and it will definitely be the delight of her fans of that happens.
Regina Askia
A former beauty queen, model and actress of great repute, Askia-Williams broke into Nollywood in 1993, when she played gold-digging Tokunbo Johnson in Nigerian soap "Fortunes" (later Mega Fortunes), a role which earned her critical acclaim. Although the home video sequel Dark Goddess was a commercial flop, she found herself cast in more Nollywood movies, and has been nominated at numerous award ceremonies for her performances.
The charming actress produced several television shows and films to her credit before she finally disappeared from the screen.
She got married to an 'Oyinbo' hubby, Rudolph 'Rudy' Williams and has since relocated to America with her family. We learnt she has bagged a Doctorate degree in Nursing, a feast that has left one wondering whether she will ever return to her first love-acting.
It would be recalled that the pretty actress was named Best Actress in Nigeria by Afro Hollywood London in 2000, and later earned more movie award nominations. She fronted the 2000-N-Six campaign alongside her model daughter Stephanie in 2001. Regina's stepping out of the spotlight in Nigeria has left a permanent vacuum. And her fans can tell better.
Eucharia Anunobi
Since her debut in 1994, in the movie "Glamour Girls 2", Eucharia Anunobi has enjoyed a flourishing career in Nollywood. She has sojourned in the industry for over sixteen years, featuring in more than 164 movies. But in recent times, the face of the daring actress has been scarce on screen, an indication that she has bid the make-believe industry farewell.
The fair-complexioned actress lost the zeal to act after she fell out with her husband, Mr. Ekwu, who walked out of the marriage without any warnings years ago.
These days, her commitment is more in the church, where she is now pastoring, and with the recent tragic loss of her son, it is unlikely if 'UK' is returning to screen.
Charles Okafor
Think of one actor that really made name for himself in the early days of Nollywood, and Charles Okafor will easily come to mind
Charles burst into Nollywood limelight after he starred in movies like "Rituals", "Never Die for Love", "Lost Kingdom", "Conspiracy", Ënd of the Wicked" and other television soaps by Zeb Ejiro.
But suddenly, this Umuleri, Anambra State born actor disappeared from the screen. Like others, Charles' disappearance from the screen has been blamed on the producers who consistently refused to give him roles as he decided to take his destiny into his hands.
Now married with kids, Charles will only be remembered as a once great actor, and many industry operators refer him as Nollywood Bad Boy before there was J.T Tom West, Hanks Anuku, Pat Attah, Chidi Mokeme, Jim Iyke and many others.
Hanks Anuku
Hanks used to be the go-to guy when producers needed a perfect movie 'bad boy.' Trailed by personal controversies and alleged nonchalant attitude while on location, Hanks has gradually faded into thin air. Sources claim that he has probably relocated from Nigeria.
Cossy Orjiakor

She was always in the news some years back, due to her controversial exploits in the musical video of fuji musician, Abass Akande Obesere. The crossover actress has since kept a low profile in the showbiz industry.
Cossy, a Unilag Master's degree holder and a landed property owner in Lekki, has also found love in music. But as far as Nollywood is concerned right now, she is a faded star.
Genevieve Nnaji

If the Nigeria movie industry had a face in the past two decades, it will be Genevieve Nnaji. The actress was the first to hit the one million naira price tag. Armored with beauty and brain, producers fell over each other to have her on their bill. But it seems times have changed and there are now a new crop of actors catching the fancy of these producers.
It has also been expressed widely in the media that she was rejecting roles as a protest against the poor quality of movies and scripts in the industry.
She occasionally appear in some 'A' list cinema screened movies, and have even attempted productions of her own, but things are certainly never going to be the same again.
Related Story:
Appreciating Nigeria's contribution to UN peacekeeping
Omotola Jalade-Ekeinde

While she was always seen as Genevieve's biggest rival in the industry, Omotola was a force of her own, and has starred in just as many movies to guarantee her a legendary status.
Little is heard of the beauty goddess these days.
Desmond Eliot
Desmond, while in the middle of a blossoming acting career swiched into politics, becoming the first Nollywood actor to be elected into public office.
If the current Lagos state House of Assembly member will ever return to the screen, only himself and time will tell.
Ramsey Noah

Of all that he will beremembered for, it is his roles as a typical movie 'lover boy' that will always stand out. While Ramsey's dominance has gradually been diminished by time, he will always be remembered for his great acting and ability to draw emotions.
Emeka Ike
Emeka Ike's great acting will always be cast in shadows by an ever encroaching family crisis that eventually led him off the limelight and what would have been a truly legendary career.
After many battles with his wife and industry collegues, Emeka Ike is unlikely to return to a receptive Nollywood, but that is not to deny his fame and acting prowess.
Kanayo O Kanayo
Seen by many as a lover of dark plots, Kanayo O Kanayo knew how to relive the 'money rituals' life on TV screens, and he did it so well that people struggled to differentiate his personality from the dreadful roles he played.
He was a true professional in his days, and sorely missed by his fans.
Pete Edochie
Pete will always be at the top of Nollywood's legendary list. He is completely absent on the screen these days, and we suspect that he might have gone into retirement.