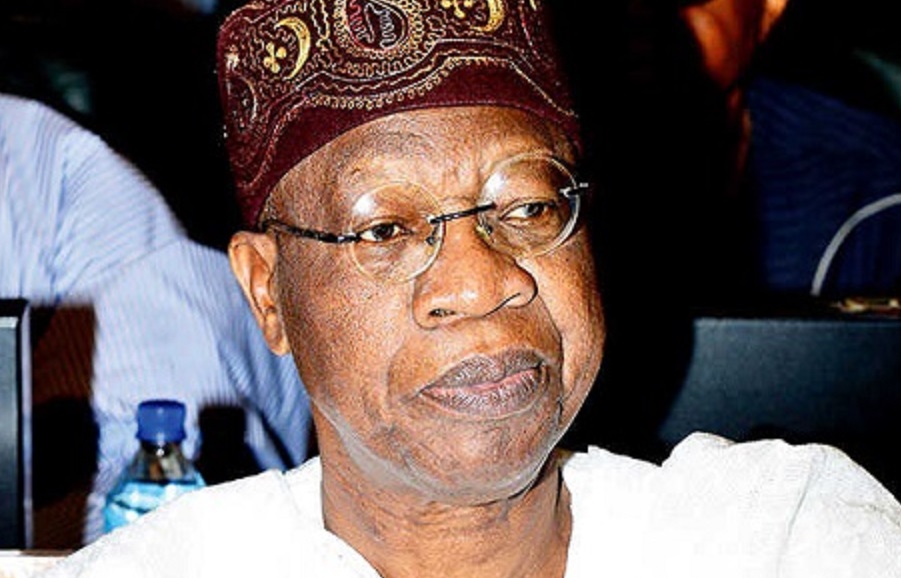 Democracy Better Off Without PDP — Lai Mohammed
–
Loading ...
The Minister of Information and Culture, Alhaji Lai Mohammed, said yesterday that democracy would be better off without the Peoples Democracy Party (PDP) because its leaders have failed to know when to set politics aside and stand for Nigeria.
The minister stated this while addressing newsmen in the wakes of PDP's criticisms that the abduction and subsequent return of girls from a school in Dapchi, Yobe State, was staged managed to beep up President  Muhammadu  Buhari's alleged failing popularity.
He said the abduction was real, and that the Federal Government did all it could to secure release of the girls without payment of ransom to the Boko Haram insurgents.
He, however, lamented that PDP handlers had failed to distinguish between opposition and a call for national solidarity.
"Perhaps we should ask the PDP what indeed the party knows about the abduction of the Dapchi girls, going by its statement that their abduction and release were stage-managed. The party made itself a laughing stock within and outside Nigeria with that statement.
"Don't they know that our international friends are involved in the process that led to the release of the girls? Indeed, there should be a new criterion for withdrawing the registration of a party like the PDP which has failed both as a ruling and an opposition party! If a party cannot rule and cannot be in opposition, what else can it do?" he asked.
He said unlike the PDP days in power,   the President Buhari-led administration never relented in updating Nigerians about the abduction and happenings in the North East and would continue to do so.
"A total of 111 girls were abducted from the Government Girls Secondary and Technical College (GGSTC) in Dapchi on 19 Feb. 2018. That means one student was not captured on the list of 110 abducted students that was compiled by the school, on the basis of which the Federal Government gave the number of abducted schoolgirls as 110.
"Also kidnapped were two other persons, who are not students of the college. They include a primary school boy who came to the school to sell pure water and another primary school girl. That brings the total number of abducted persons on that day to 113.
"So far, a total of 107 persons, comprising 105 Dapchi schoolgirls and the two non-students, have been released by the insurgents.
"The insurgents brought the girls back to the location of the kidnapping themselves as an apparent gesture of goodwill, following relentless efforts by the government to find long-lasting solutions to the conflict.
"Unknown to many, we have been in wider cessation-of-hostility talks with the insurgents for some time now. The talks helped to secure the release of the police officers' wives and the University of Maiduguri lecturers recently. And the talks did not stop thereafter. Therefore, we were able to leverage on the wider talks when the Dapchi girls were abducted," he said.
–
Source: Daily Trust