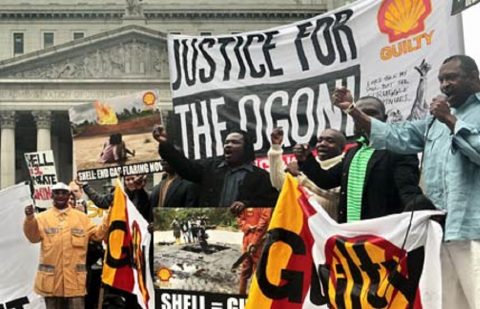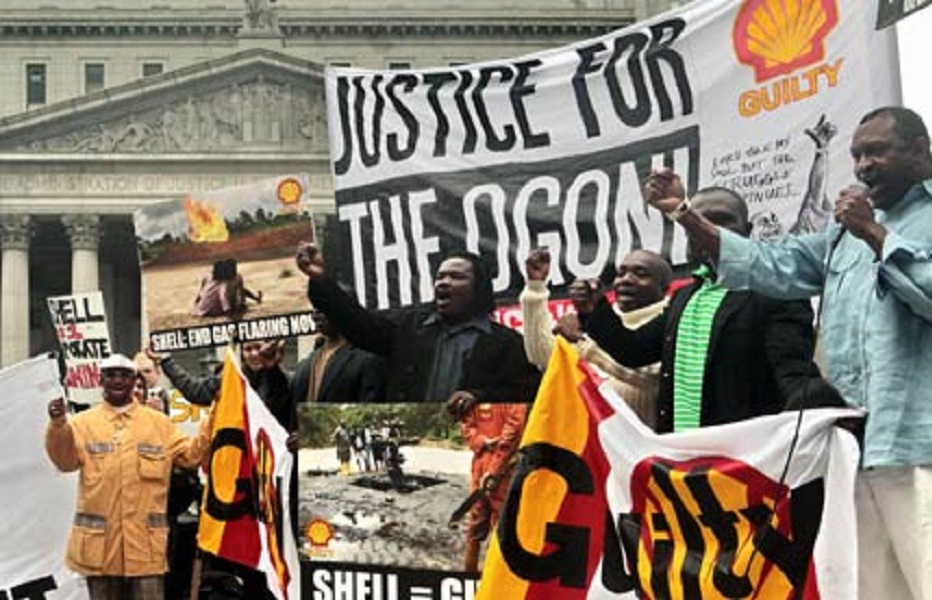 MOSOP Urges President Buhari to Avert The Danger Possed by Belema Oil and Robo Micheal in Ogoniland
–
Loading ...
The Movement for the Survival of the Ogoni People (MOSOP) calls on Nigeria's President, Muhammadu Buhari to avert a possible breakdown of the peace in Ogoniland by putting a check to the activities of Belema Oil Producing Limited and Robo Michael Limited whose desperation for Ogoni oil has created local groups sharply divided against one another with potentials for serious crises in the area.
MOSOP contend that the divide and conquer tactics of Belema Oil and Robo Micheal, both associates of the Shell Petroleum, are seriously pitching Ogonis against one another and could lead to a full scale conflict between these groups..
MOSOP maintain that the way forward is a peaceful settlement through dialogue taking into strong consideration the interests of the Ogoni people as articulated in the Ogoni Bill of Rights.
MOSOP therefore expresses its displeasure with the Nigerian government's feigning ignorance while companies representing her interests notably Belema Oil and Robo Micheal continue to sponsor local actors who have turned themselves into rival groups projecting the various interests of their sponsors and representing real threats to the peace of Ogoniland.
MOSOP urges the Nigerian President to call Belema Oil and Robo Micheal to order noting that the Ogoni people have at no time approved the resumption of oil mining in the area..
MOSOP further call on the Nigerian president to prevail on all stakeholders involved in the remediation of Ogoniland to release their counterpart funding for the cleanup of our polluted lands immediately.
We note the threats faced by our people due to the continued delays in the cleanup of the area and are dismayed that while the realities of the death sentence passed on our people by Shell's poor business operations remain with us, government is rather silent and by implication encouraging Nigerian companies representing her interests notably Robo Micheal and Belema Oil to continue sponsoring groups and cause strong division with potentials to ignite serious conflict in Ogoniland.
We note that the activities of Belema Oil and Robo Micheal advertently bears on the oil interests of the federal government of Nigeria and therefore urge the Nigerian president, Mohammadu Buhari to take full responsibility for the peace of Ogoniland by placing a restriction and prevailing on these Nigerian companies not to cause crises in Ogoniland through the various groups they now sponsor to advance their interests in the area.
We reiterate our position that oil resumption in Ogoniland is not our priority at this time and call on the government to initiate discussions between all parties to this prolonged conflict including Shell, the Nigerian authorities and the Ogoni people to discuss a peaceful settlement to the crises.
Signed:
Fegalo Nsuke
Publicity Secretary
Movement for the Survival of the Ogoni People(MOSOP)
Port Harcourt