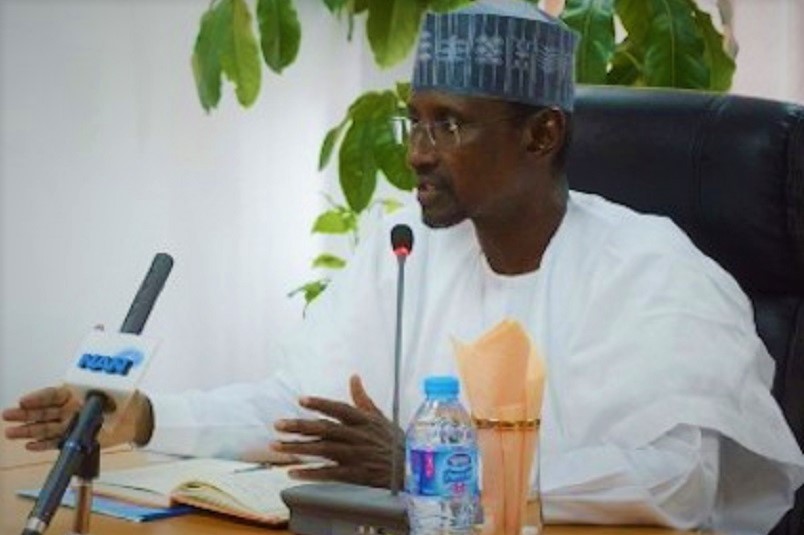 Internal Resettlement Projects: FCT Minister, Bello Sacks All Non Arewa Contractors
–
Loading ...
Information available to 247ureports.com obtained from sources within the Federal Capital Development Authority [FCDA] indicate the Federal Minister of the Federal Capital Territory [FCT] may have reduced the administrative integrity of the FCT to bigotry and tribal/religious sentiments. This is as the FCT Minister, Malam Muhammad Musa Bello recently tongue lashed that the entire directors within the FCDA regarding the make-up of contractors handling the various projects in the Federal Capital Territory.
According sources within the Minister's office, the Minister had called up the involved Directors for the project "Internal Resettlement". The Minister had want the project to be restarted. The project had been abandoned by the Minister shortly after taking over for the Senator Bala Mohammed led administration.
According to available information, the Minister had issued directives to the Directors – asking for them to fast-track the process through short-circuiting the bidding process. In essence, the Minister ordered that a list of contractors deemed qualified to perform the project be drafted by the Directors.
The Directors were quick to draft the list. The comprised of contractors who had performed favorably under the previous administrations. The list was submitted to the Minister for his inspection and approval for the work project to restart.
But, in a dramatic twist, the Minister's actions stunned the Directors beyond words. The FCT Minister, following his inspection of the list of contractors, summoned the involved Directors to his Office in anger. He told the Directors he would not approve the list of contractors. "I am rejecting this list. Are there no contractors from Arewa. Why is the list only inyamiri" said the angry Minister to the Directors.
The Minister instructed the Directors to return to their drawing table to redraft a list with the appropriate contractors. According to our source, the Directors obediently agreed – and has since drawn up a new list – made up of predominantly Arewa contractors. The Minister has since signed off on the project – for scheduled kick off on March 1st 2018 at Guzape Hills.
Cursory investigation indicates the FCT Minister has had a background of bigotry and religious fanatism. Presently at the FCDA, he is the one that has taking up the responsibility of call for prayers. Many within the FCDA reveal the Minister pays significantly more attention towards religious [Islamic] and ethno matters than on the issues concerning the development and management of FCT.
247ureports.com reached out to the FCT Minister through his media aide, Alhaji Sani regarding the supposed rejection of all non Arewa contractors from the list of contractors. He responded but did not deny the Minister's actions. He indicated the internal resettlement project will be launched March 1st 2018 at Guzape Hills.