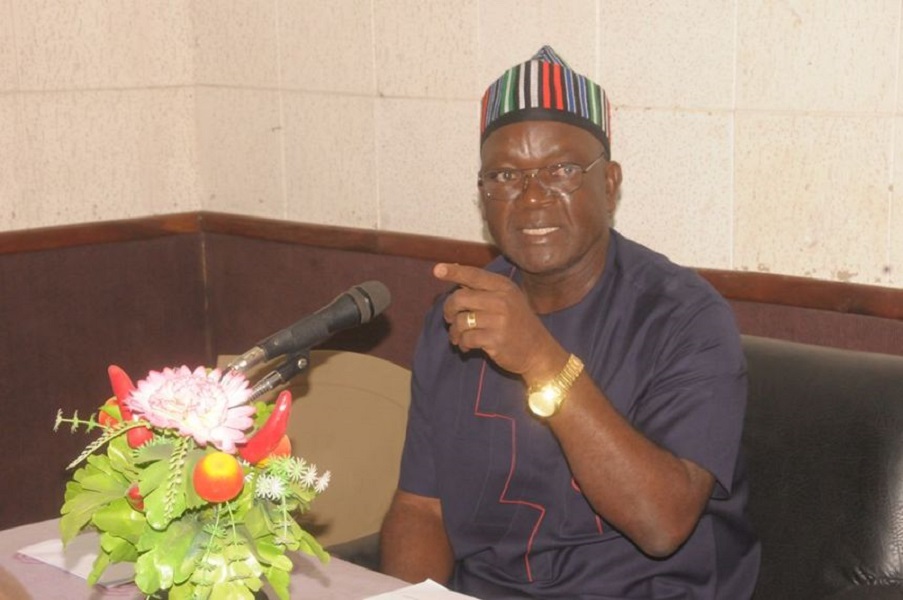 Killings By Fulani Herdsmen Not Related To Anti-Open Grazing Law – Ortom
Gov. Samuel Ortom of Benue debunked insinuations that the killings in the state by Fulani herdsmen were as a result of the passage and signing into law of the Anti-Open Grazing Law 2017.
Ortom refuted this on Friday in Makurdi when the Nigeria Bar Association (NBA) led by it National President, Mr Abubakar Mahmoud paid him a condolence visit.
The governor said that the Fulani herdsmen stated killing Benue people as far back as 2011 when the law was yet to be initiated let alone passage, signing and implementation.
He, therefore, emphasized that the killings by the Fulani herdsmen had nothing to do with the law but to take over the Benue valley, adding that they claimed Benue valley belonged to them.
"There threats are already in the public domain because they in newspapers and the cyberspace," he said.
He further stressed that ranching still remained the best global practice as well as the panacea to the incessant crises between Fulani herdsmen and farmers.
He commended the association for commiserating with him and his subjects over the unfortunate incident of the Fulani herdsmen attack that claimed over 73 lives.
He also appreciated them for organising town hall meetings in order to ascertain the true picture of what transpired between herdsmen and farmers that led to wanton destruction of lives and property.
Earlier, the NBA national president told the governor that they came to commiserate with him and his people over the killings and sympathise with the Internally Displaced Persons (IDPs).
Mahmoud further said that they were also on a fact finding mission to ascertain what exactly happened in the state so as to take appropriate action to forestall future occurrence.
He appealed to Benue people to cooperate with the association in order to realize the goal, stressing that the association was committed to ensuring that people cohabit peacefully.